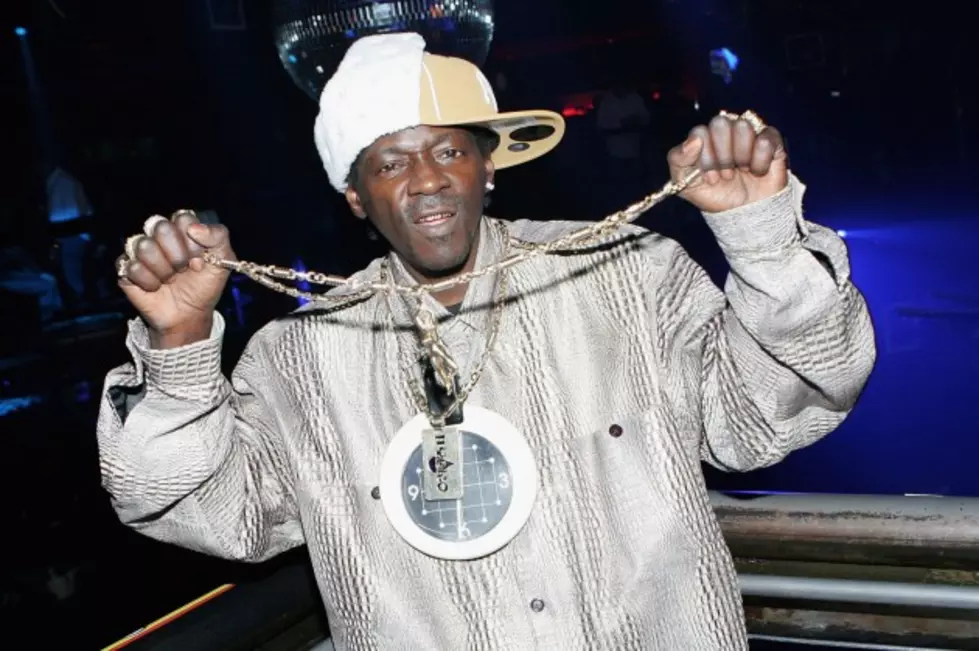 Flavor Flav Indicted on Felony Driving Charges
Ethan Miller, Getty Images
Flavor Flav is slated to appear in court later this month after being indicted for charges related to his arrest while speeding -- on the way to his mother's funeral -- last year.
As we previously reported, the Public Enemy hype man-turned-reality star was arrested on Jan. 9, 2014 in Long Island, N.Y. for speeding (he was reportedly going 79 mph in a 55 mph zone).
Police found him to be driving with a suspended license and when they stopped him, marijuana was in the car. Flav was arrested for felony aggravated unlicensed operation of a vehicle and was later released without bail. The entertainer was allowed to attend his mother's funeral.
A spokesman for the District Attorney tells Billboard that the legendary hip-hop personality (real name William Drayton) has a Jan. 21 court appearance scheduled. His attorney is seeking to reach a plea agreement in the matter and did not comment on the story.
This is not Flav's only legal issue. Last year, he plead guilty to battery against his fiancée's son and previously landed in hot water for possessing illegal fireworks.
See 20 Rappers & Singers Yearbook Photos You Won't Believe