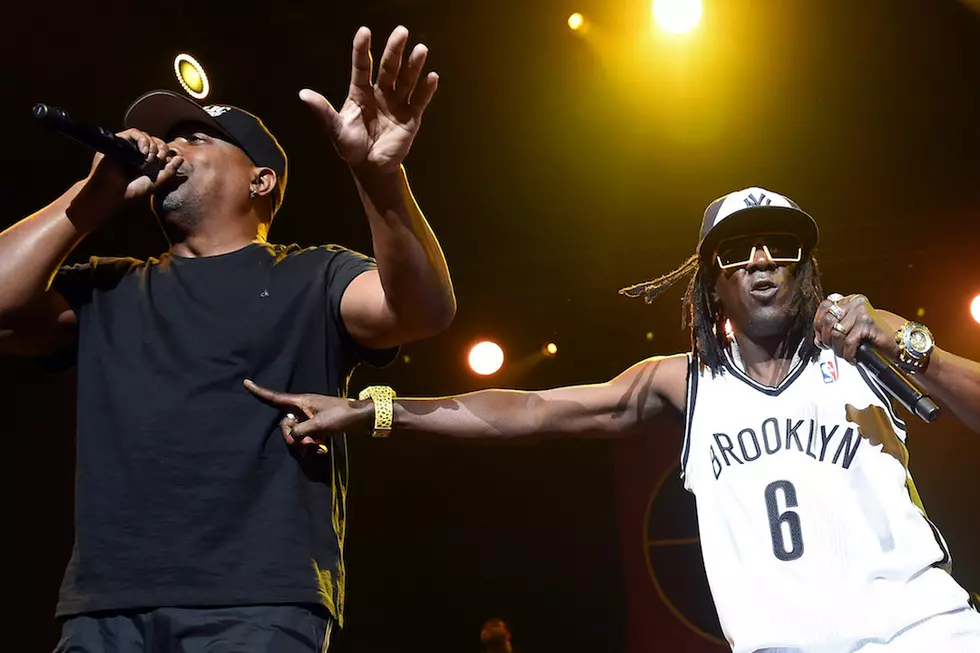 Flavor Flav Removes Chuck D's Name from Public Enemy Lawsuit
Ethan Miller, Getty Images
Flavor Flav has removed Chuck D's name from a lawsuit where he's seeking royalties that are owed to him.
According to theJasmineBRAND, Flav removed Chuck D's name from the lawsuit. However, Bomb Squad producer Gary G-Wiz other managers are still on the complaint.
Chuck D addressed Flav's lawsuit last year on Twitter. "Flav will be ok... Drama is beneath me considering our Age," he tweeted. "It's low entertainment, but I definitely like to find those 50 songs he wrote."
"It's his new mgt that vengefully felt that suing a 3rd party & connecting me was a good move for him #stupid," he continued.
Attorneys for both Flavor Flav and Chuck D had no comment on the matter.
50 Greatest East Coast Hip-Hop Albums of the 1990s