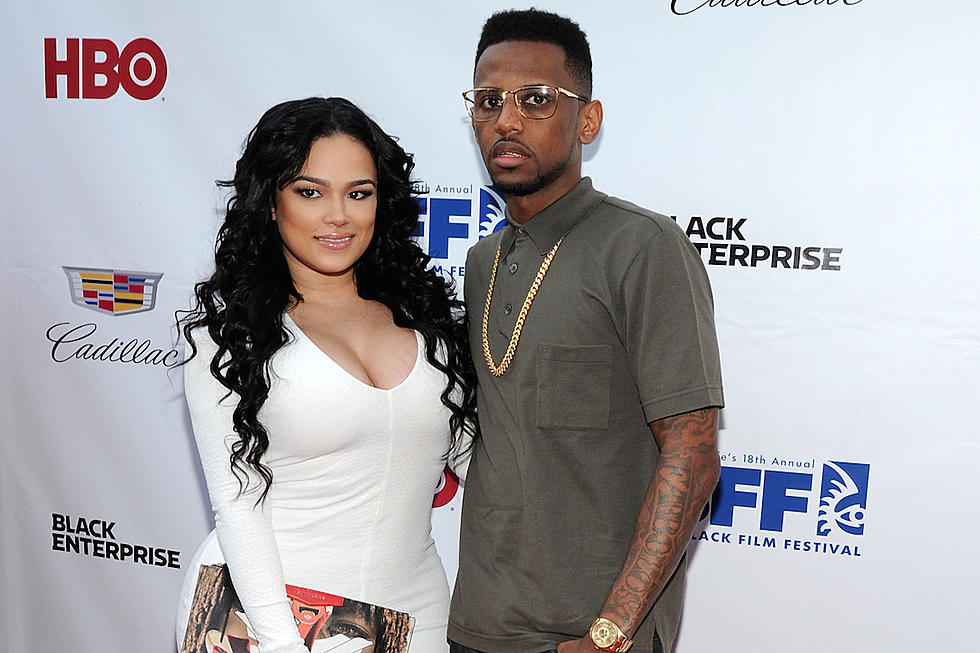 Fabolous Allegedly Punched Out Emily B's Front Teeth, Threatened Her With a Bat
Ilya S. Savenok, Getty Images
Yesterday, it was reported that Fabolous (real name John Jackson) had turned himself in on charges of domestic violence against his longtime girlfriend, Love & Hip Hop Star, Emily B (Emily Bustamante). More disturbing details have emerged about the alleged incident.
North Jersey reports Fabolous allegedly punched Emily B— with whom he has two children, ages 10 and 2— seven times in the face. The punches caused "severe damage to her two front teeth," and she ended up losing them, according to court documents. He also threatened her dad and her brother in Englewood.
As previously reported, Fabolous turned himself in yesterday on a domestic dispute and making terroristic threat charge, and was released from custody. North Jersey reports that incident stemmed from an earlier incident on March 7, when Fabolous was in L.A. on a business trip and became "enraged" when he found out Emily B was there as well.
On the flight back home, Emily says that Fabolous texted her he wanted "hit her in the head with a baseball bat and that he would kill her," but he "did not want to go out like that." After the alleged threats, Emily called her father and told him to remove two handguns from her home, for fear that they would be used against her. Fabolous reportedly arrived at the home, and went looking for the guns.
"When he could not locate the guns, the defendant left the house, but not before informing the victim, her father and her brother that he had a bullet for them," according to court documents.
Fabolous was cited for the alleged incident and given a ticket for a court appearance.
10 Most Shocking Arrests in Hip-Hop