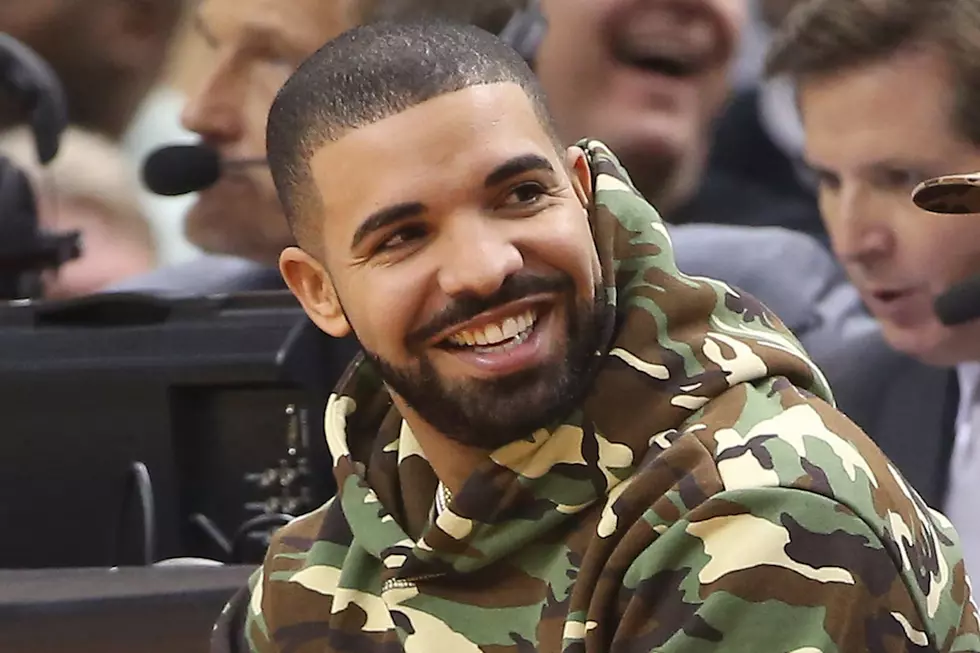 Drake Now Has an OVO App Store
Tom Szczerbowski, Getty Images
Drake fans can now purchase the rapper's official OVO merchandise right from their iPhone.
The free OVO App has just been released, which allows fans to buy gear from their phone. The announcement was made via a short video clip which features Drizzy's "Feel No Ways" from Views playing in the background. Jackets, t-shirts, hoodies and more will be available on the app.
Beyond allowing fans quick access to his merch, Drake has obviously had a busy year. He's been touring on his Summer Sixteen Tour, where he's made headlines for verbally sparring with everyone from Kid Cudi and Joe Budden, to Meek Mill and basically the entire Hot 97 staff. He also made headlines after his tour bus was robbed for a significant amount of jewelry, which belonged to his DJ. But the mild conflict hasn't kept him down, or from making music. He just announced that he's about 6 or 7 songs into a new project, and also has collaborations reportedly coming with Kanye West and Gucci Mane respectively.
Additionally, Drake announced plans to open a club in Houston called The Ballet, early next year, and also recently opened an exclusive pop-up shop in L.A., where he sold select merchandise. Long story short? He's a very busy guy.
Take a look at the promo for the OVO App above.
20 Best Singles of 2016… So Far