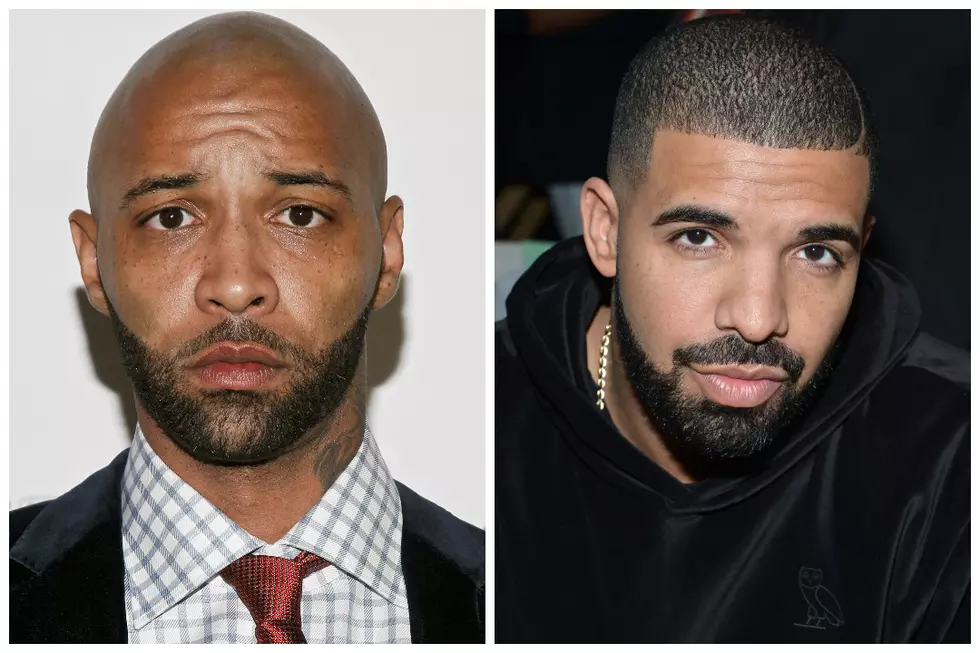 Joe Budden Explains Why He Stopped Dissing Drake: 'It Was Pointless'
Brian Ach, Grant Lamos IV, Getty Images
The other night, Drake brought Eminem out on stage during his Summer Sixteen tour stop in Detroit, laying to rest whatever thoughts remained about the two of the them beefing.
However, some more trouble may've been started when Eminem posted an Instagram picture of him and Drake with the caption,  "Views from The Joe."  It was most likely a reference to the venue where they performed, Joe Louis Arena, but that didn't stop folks from speculating that it was possibly aimed at Joe Budden, who has been involved in a one-way beef with Drake for about a month now.
"I keep trying to be irrelevant but y'all won't let me lol," Joe said, after Eminem popped up on stage with Drake. "I'm smoking hookah w my girl, why do I have 300 mentions cuz 2 top tier artists performed together ? … I'm lost."
But XXL reports that in a podcast originally recorded on Periscope and later deleted, Joe Budden talks about how Drake responds to disses. Bottom line? Joe says dissing him is "pointless."
"He's very insecure," Budden says of Drake, around the1:04:40 minute mark, though he starts talking about the entire situation about the 50 minute mark. "If' I'm Drake, I've built my entire empire off said insecurity. So why would I want to get rid of it? I wouldn't. That's exactly why I stopped dissing him. It was pointless."
Watch the video in its entirety above.
20 Best Singles of 2016… So Far