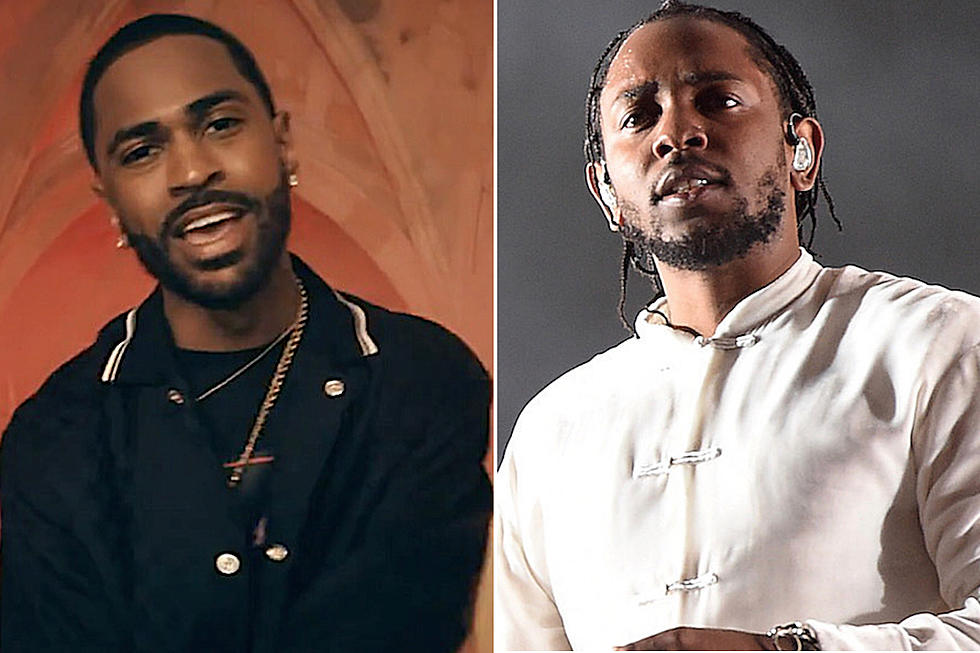 Did Big Sean Diss Kendrick Lamar on 'Double or Nothing' Album?
YouTube / Kevin Winter, Getty Images
On the LP's track, "Big Bidness," it sounds like Sean Don is slinging a couple a lyrical barbs at Kung Fu Kenny in response to his verse on "The Heart Part 4."
As Complex points out, near the end of "Big Bidness," Sean raps, If am a sun, I'm the one you look up to / F--- you," which refers to Kendrick's line on "The Heart Part 4": "My fans can't wait for me to son your punk ass and crush your whole lil shit." Note the use of "son / sonning / sun."
Now Sean did previously addressed Lamar's verse on the DJ Khaled song "On Everything," which dropped back in June. "I'm on track to a billi, I got Khaled fuckin' with me / That mean I got the 'Holy Key' and got the key to the city, lil' n----," he raps.
As for Sean's lyrical shot at the end of "Big Bidness," fans are loving it. Check out the reactions below.