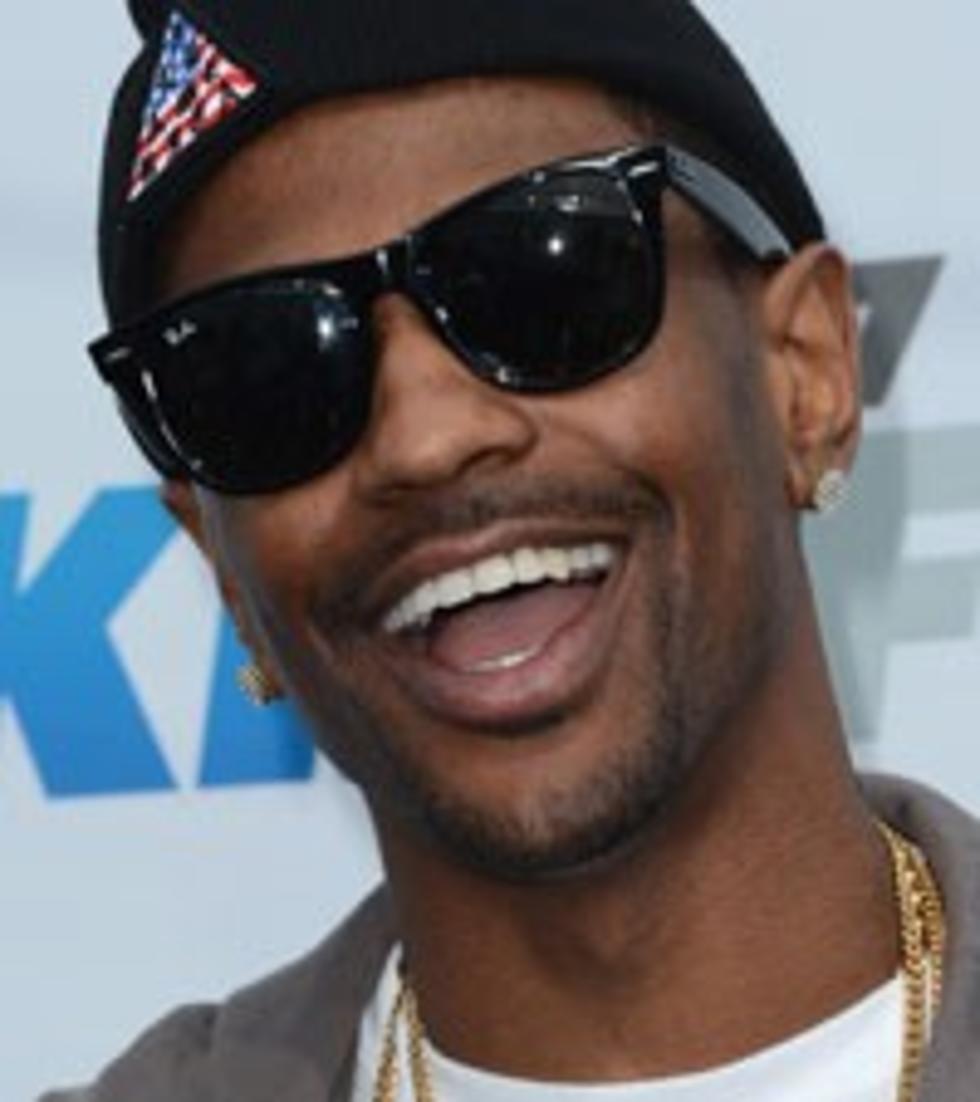 Big Sean Says New Single Will Be Produced by Key Wane, Touts Him 'Greatest Producer'
Getty Images
Big Sean isn't the wide-eyed, earnest MC that he was a few short years ago -- too much has happened since then. The Detroit rapper is currently preparing his sophomoric effort under the G.O.O.D. Music/Def Jam umbrella. But most recently he's been turning doubters into believers with his contributions to G.O.O.D. Music's "Mercy" and Meek Mill's "Burn."
"People be acting like they're surprised that I can rap when they hear songs like, 'Burn' or 'Mercy' or whatever," Sean tells The BoomBox. "I'm developing as an artist. I'm still growing and I'm coming into my own where I'm more confident and I'm ready to let the world know that, 'Yo, you can't fuck with me on this rap stuff. You just can't and I'll show you.'"
Big Sean's renewed passion on the mic has raised quite a few eyebrows and inadvertently created a stir of additional anticipation for his second album. According to Sean, the G.O.O.D. Music compilation LP is chock full of guest appearances and with it being just about completed, the main focus now is on his sophomore album. Last year, when his debut dropped, the rapper says things didn't particularly follow the plan he had in mind.
"I think this one is definitely gonna be way more heartfelt," he shares. "I think that the label definitely got to me and was controlling a lot of the first one. They wanted to make sure that I had singles for the radio and all that and I feel like with this one I have a lot more freedom and I've learned so much, man. I've become a man, I've seen so much and I get inspired by people I've been running into."
"I ran into this one kid in Colorado, when I had a sold out show there," he adds. "He was outside my bus all day. My manager brought him in and I met him. We gave him a ticket to the show, then after the show he came backstage and gave me a hug and started crying, like, 'You my hero man. I just wanna make a better life for my mom like you did. Anything you tell me to do I'll do.'"
"And that's when I realized, that you've got the crowd, the audience and a mic, you've gotta make sure you say something too -- for the people that look up to you -- you gotta lead them in the right direction."
In addition to drawing inspiration from his fans, Sean also claims to be motivated by the work of his primary beatsmith, Key Wane, who produced the majority of his upcoming LP. He and Key actually attended Cass Technical High School together in Detroit years ago.
"But he was just getting started so he sucked back then," Sean says with a chuckle, "I used to always tell him like, 'Man, step it up!' and he kept on working. The thing I admire about Key Wane is that he studies music, he's about to graduate from college right now, studying music."
Sean says that although he's still trying to decide between album names and first singles, he's pretty sure that the lead song off the album will be produced by Key Wane, with a tentative June release date. He insists that it'll be different from anything listeners have heard from him, including "Ass."
The young producer has already worked with Wiz Khalifa, Jeremih and he co-produced Meek Mill's "Amen" with Jahlil Beats. "I'm helping to put him on as much as I can," Sean states. "He's definitely gonna be one of the greatest producers coming up for sure and he will be one of the greatest of all time."
Def Jam is aiming for a September release but the G.O.O.D. Music rapper says that he isn't rushing the process at all. He has a specific idea of what the second album should sound like, so at this point, Sean is just enjoying the creative process and recording songs. The tracks which don't fit into the vibe of the LP will be included on a mixtape that will drop during the summer after the G.O.O.D. Music project.
"They're great songs too," he insists. "It's not like they're bad songs in any way, but I just wanted my next album to have a sound to it and I finally got the sound I was looking for. It'll still be music you can live to. I always try and give some inspiration, and give people some music to party to. It's gonna be all of that in one."
Twelve months ago, when his debut album, Finally Famous, dropped, listeners compared his sound to that of Kanye West circa College Dropout. When asked whether or not he would agree with that assessment, Big Sean says, "Nah, I don't think there will ever be another Kanye. And hopefully there'll never be another me either. But I'ma just go ahead and do my thing."
"I'm really gonna take it to new heights," he continues. "I just want to surprise everybody you know? I really think we're gonna shock and change the world and leave a legacy."

Watch Big Sean's "Dance (A$$)" Remix Video Feat. Nicki Minaj
if(typeof AOLVP_cfg==='undefined')AOLVP_cfg=[];AOLVP_cfg.push({id:'AOLVP_1253148092001','codever':0.1,'autoload':false,'autoplay':false,'displaymnads':true,'playerid':'89761511001','videoid':'1253148092001','width':476,'height':357,'playertype':'inline','stillurl':'dynamic','videolink':'#','videotitle':'dynamic','videodesc':''});