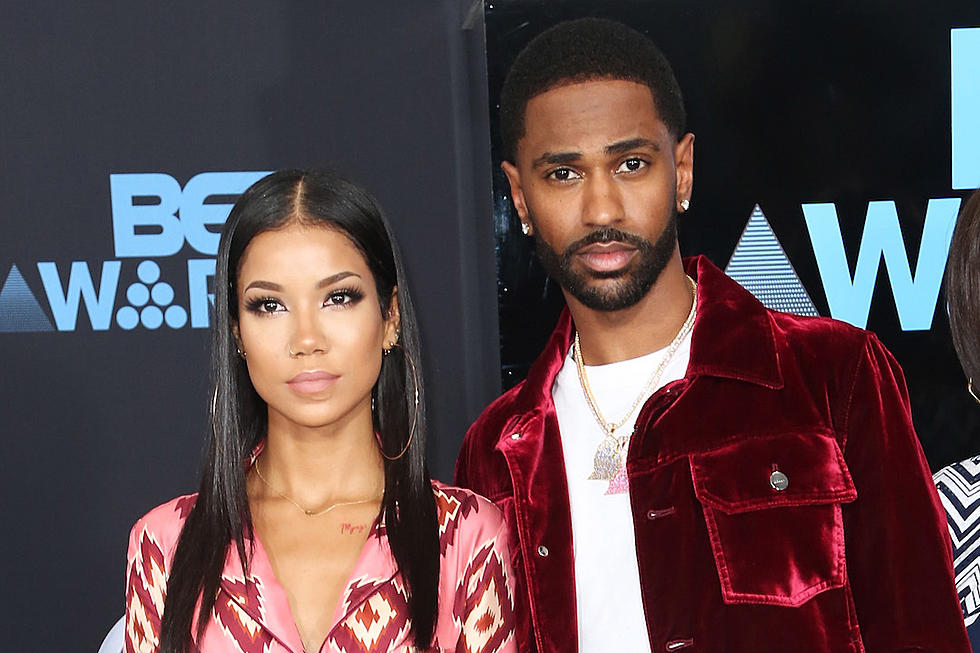 Jhene Aiko Calls Big Sean Cheating Rumors 'Fan Fiction': 'The Internet Is a Wild Place'
Maury Phillips, Getty Images
Last night, social media was lit up with rumors that there was trouble in Jhene Aiko and Big Sean's very public coupledom after The Jasmine Brand reported Sean may've cheated with former Pussy Cat Doll, Nicole Scherzinger.
The two were rumored to be "all over each other" while they hung out at an Oscar party, where no cameras were allowed. According to the site, Jhene caught wind of it.
"She was pissed, she confronted him about it, and he didn't really deny it," a source told the publication.
The fan reaction to the perceived cheating scandal was immediate, especially after Jhene—who has a huge tattoo of Big Sean on the back of her arm— apparently deleted pictures of her and the Detroit rapper from her Instagram, and also unfollowed him on Twitter and IG  for a while.
However, Jhene hopped on Twitter last night to dead the rumors, writing, "Sorry, but nothing about you guy's fan fiction stories are true... I still love you tho." She followed that up by calling the internet a "wild place" and a "whole other reality."
Big Sean co-signed Jhene's sentiments, retweeting her comment with clapping emojis.  Also, Jhene is back to following Sean on social media again—so that definitely means everything has to be good, right?
At any rate, you can check out the tweets below.
20 Best R&B Albums of 1997