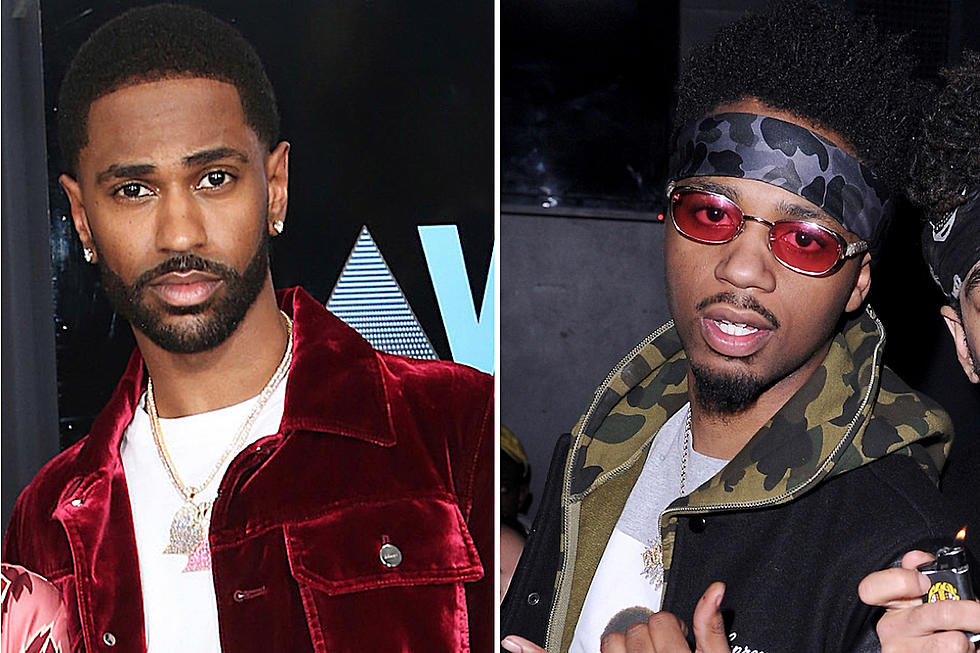 Big Sean and Metro Boomin on Joint Album: 'It Ain't About Status'
Maury Phillips / Ernesto Distefano, Getty Images
Metro Boomin trusts Big Sean and vice versa. The rap duo reportedly have teamed up to work on a collaborative project together.
According to Billboard, the joint LP is called Double or Nothing and it's coming real soon. With their new project, Sean Don and Young Metro are trying to bring back the days when an MC and a producer (ala Dr. Dre and Snoop Dogg, DJ Premier and Guru) were the norm in rap.
"I was born in '93," Metro tells the magazine, "and a lot of projects [from that era] had one producer, maybe two. They sounded more cohesive -- better as a whole."
Big Sean also added that he appreciates Metro's work ethic and creativity behind the boards. "That's one of the things me and Metro are like-minded on," he says. "Maybe it has something to do with us being from the Midwest. We have that goal of wanting to succeed not just for ourselves, but for everybody who's listening."
Last month, Big Sean and Metro Boomin dropped the haunting track "Pull Up N Wreck" featuring 21 Savage. The song is only a teaser of bigger things to come with the album.
"It ain't about status," says Big Sean about the project. "It's about what you're bringing to the table: how we're going to progress humanity, how we're going to give people something to work out to, to live to, to upgrade to."