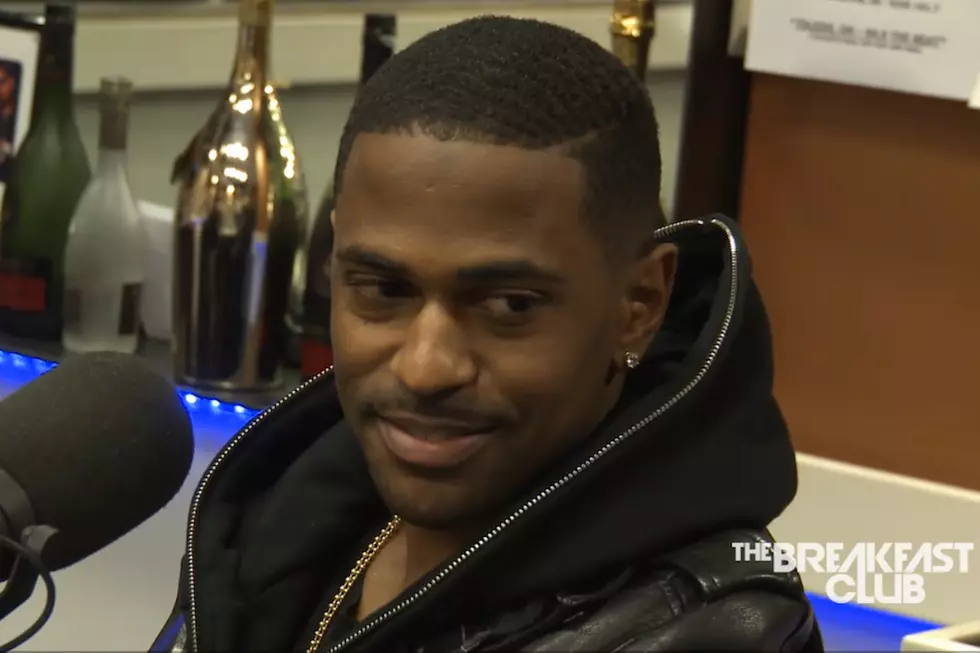 Big Sean Talks New Music, Ariana Grande & More on 'The Breakfast Club' [VIDEO]
YouTube
Big Sean made a return visit to Power 105.1's 'The Breakfast Club' on Wednesday (Dec. 17) to speak on a variety of topics including his ex-girlfriend, Naya Rivera, and his new boo, pop princess Ariana Grande.
Sean scoffed at being called the "Taylor Swift of Rap" by Charlamagne tha God for his kiss-off anthem 'IDFWU.' Despite the venomous lyrics on the song, the G.O.O.D. Music artist insists that it wasn't about his former flame.
"I vividly remember playing it for that person," he said. "It wasn't no diss song. It's an anthem."
The conversation then segued into his cameo on Eminem's all-star posse track 'Detroit Vs. Everybody.' Sean revealed that he will appear in the music video, which will be shot in the Motor City.
The trio then grilled Sean on his relationship with Ariana Grande. The 'My Last' rapper deaded rumors that she demands to get carried all the time.
But Sean did offer some details on how he met the 'Bang Bang' singer.
"I met her a few years ago at Wango Tango. When I met her it was just cool," he said. "She was like 'I like your music' and she knew 'Gang Bang,' she was, like, rapping 'Gang Bang.'"
"So we linked up...and we became friends over the years," he continued. "She brings out the best in me."
As for his next studio album, Sean says it's much darker than his previous releases.
"It's kinda just a time capsule of my whole life in the last year. So you can just imagine all the things I've been through," he explains about the project. "It's all gonna make sense when I drop the album, when I drop the title."
Elsewhere in the interview, Big Sean talked about his Meek Mill collabo 'B-Boy' and the Sean Anderson Foundation. He also threatened to beat up Charlamagne. Hopefully, that gets captured on video -- we're kidding, of course.
Watch the full interview above.
See 10 Hip-Hop Couples That Didn't Last