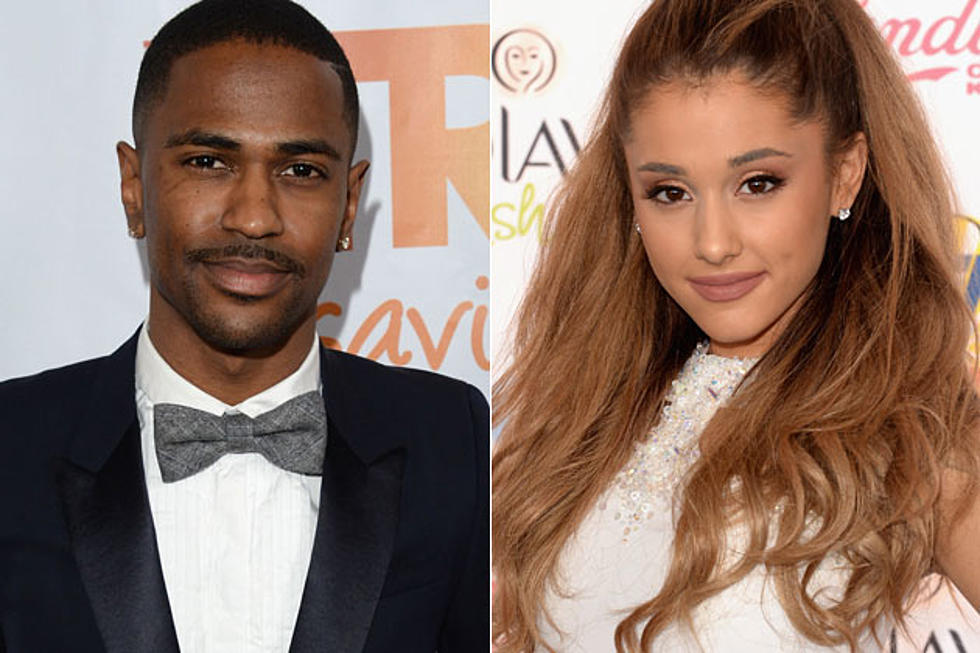 Big Sean and Ariana Grande Dating Rumors Surface
Jason Merritt, Getty Images
After collaborating on two heavily played singles -- 'Right There' and most recently 'Best Mistake' -- it was just a matter of time before the Ariana Grande and Big Sean dating rumors emerged.
According to E! News, it's not just talk; the artists are really seeing each other. "They have been friends since they made the song together," a source told the celebrity news outlet. "They have been spending more time together and recently have been getting very close. They are both doing great."
The dating news comes just weeks after the singer ended things with boyfriend Jai Brooks, following the passing of her grandfather. "When her grandfather was dying, everyone was there for her," revealed the source. "People flew to Florida to be with her, but Jai didn't."
Additionally, Grande and Sean were seen smooching at a Los Angeles showing of 'The Purge,' but both their reps have yet to confirm or deny the reports.
However, another indication the 21-year-old songstress ditched Brooks is the fact she showed up at the 2014 Teen Choice Awards without him. And with Naya Rivera married and out of the picture for Big Sean, the rumors may just have some truth to them.