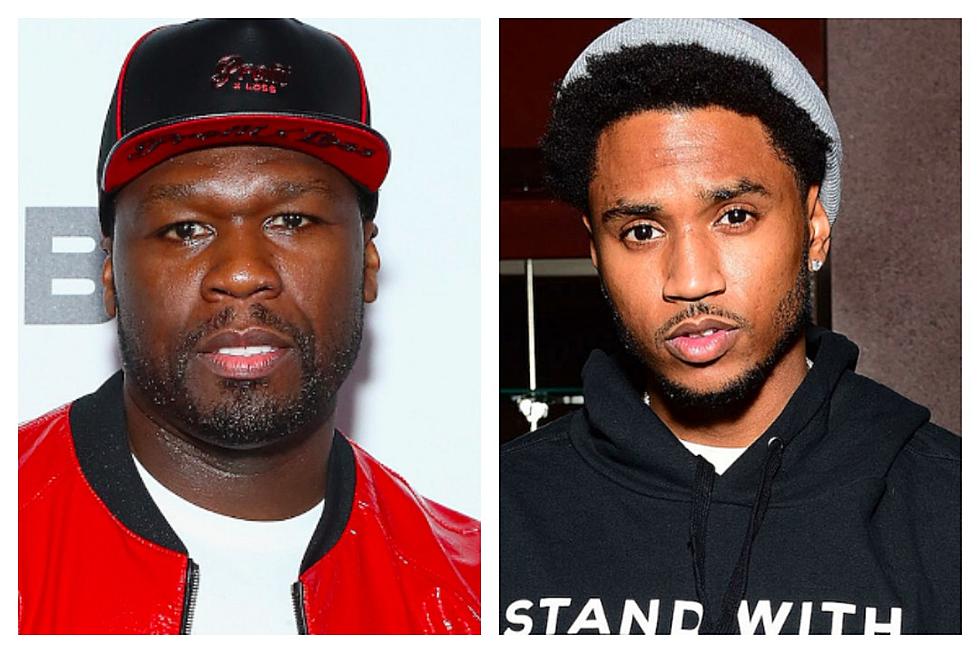 50 Cent Defends Trey Songz in Domestic Violence Case: 'This Is a Money Play'
Astrid Stawiarz/Lisa Lake, Getty Images
50 Cent went on Instagram to defend singer Trey Songz, who turned himself in last week for felony domestic assault. Songz was released after posting a $50,000 bond.
Songz denied the accusation on Twitter, and said he was "being lied on and falsely accused for someone's personal gain." Now, 50 Cent has chimed in with his support of the singer.
"Everybody know he ain't hit her this a money play, smh any thing to get the Bag, #thesehoescrazy," 50 captioned a picture of the dancer on IG yesterday (March 25).
The woman, 33-year-old Andrea Buera, claims that Songz choked and punched her at an afterparty during NBA All-Star weekend because she was seen talking to another man.
"I was attending an afterparty when Trey began yelling at me, choking at me...and ultimately knocked me to the ground," she said at a news conference. "While I was on the ground, he continued punching me and did not stop until his security guard pulled him off me."
She also claims that Songz's attorneys have hired investigators who have been harassing her and her family. Burea was granted temporary restraining order against Songz and is trying to get a permanent order of protection against him on March 27, according to Billboard.
You can check out 50's post supporting Songz below.
20 Best R&B Albums of 1997