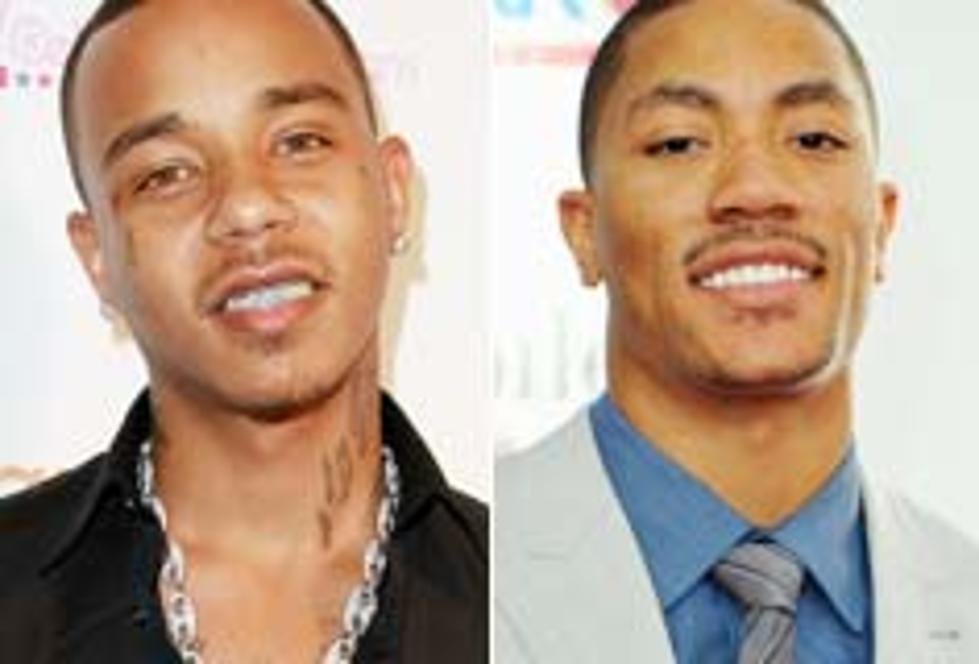 Yung Berg Pens Track for NBA MVP Derrick Rose
Getty Images (2)
It's not uncommon for rappers to showcase their love of sports by paying tribute to their favorite teams or players, and now Yung Berg is the latest MC to do so. The Windy City native penned a track for Chicago Bulls point guard Derrick Rose, who recently became the league's MVP.
The aptly titled 'Derrick Rose' dedication was recorded long before the 23-year-old was crowned the most valuable player in the NBA, but Berg is hoping that it will have the same success as other sports-inspired hits. "Hopefully I got my own little 'Black and Yellow' thing going on," Berg told Billboard.com. "My goal is for it to be playing inside the Bulls playoff [games], like when Derrick Rose scores, or for ESPN to show it. I would love for it to get played like that."
Berg also shot a music video for the song, which appears on his forthcoming 'More Money, More Condoms' mixtape.
While recording new music, the 'Sexy Lady' rapper has also been keeping himself busy behind the scenes. As previously reported, Berg claims to have produced Lil Wayne's new single 'John,' off the Young Money head's highly anticipated 'Tha Carter IV' album. (The song's beat is reused in Berg's Derrick Rose shout out.) "I took a little time and fell back," Berg stated. "I wanted to get my production right, and wanted people to see me as not just an artist, but a producer and a songwriter -- a triple threat."
Unfortunately, even with all the work he's been putting in on the music front, his time out of the public eye hasn't been without incident. The 25-year-old was robbed and pistol-whipped back in February, and has since decided to tone down the amount of jewelry that he wears after the robbery.
'More Money, More Condoms' is a double-disc effort, due out before his sophomore album, which is slated for release this fall.
Listen to Yung Berg's 'Derrick Rose'