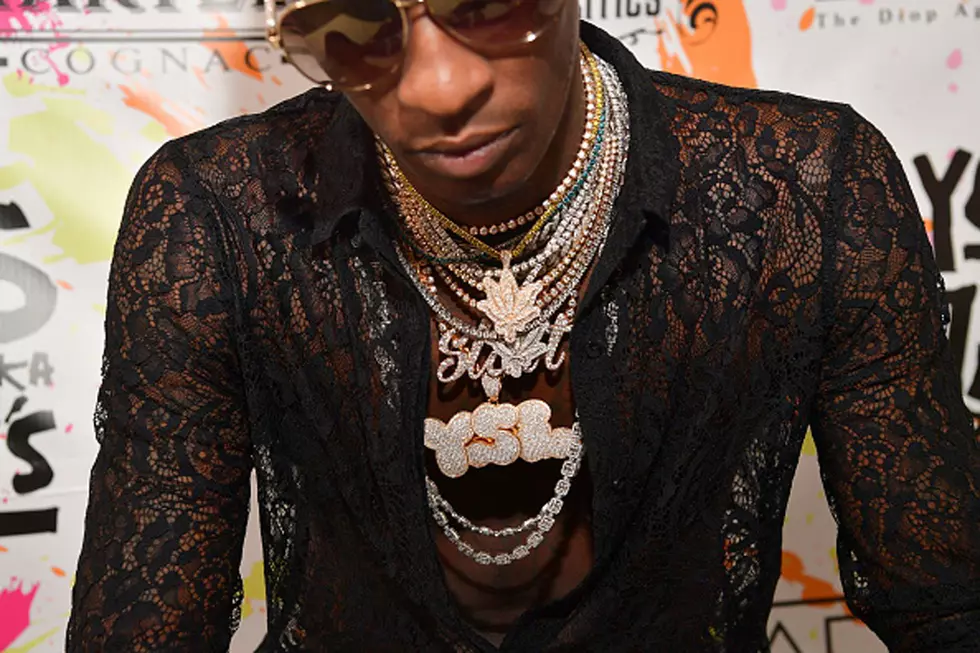 Young Thug Is Donating Proceeds from His First 'Beautiful Thugger Girls' Concert to Planned Parenthood
Prince Williams, Getty Images
Dope move from Young Thug. He just announced that he'll donate the proceeds from the first concert for his recent release, Beautiful Thugger Girls to Planned Parenthood.
"I'm donating the proceeds from my show tonight to @PPFA," Thugger said in a tweet following his sold out show at Terminal 5 in New York City. "I was a teenage parent. Planned+unplanned parenthood is beautiful."
Thugger isn't the first rapper to jump behind the organization financially, after Donald Trump and Republicans have attempted to defund the nonprofit. In April, CNN reports that he privately signed a bill that allows states to "withhold federal money from organizations that provide abortion services, including Planned Parenthood."
Run the Jewel's El-P also donated money to Planned Parenthood following Trump's election, saying he did it for the women in his family.
In a statement to Complex, Planned Parenthood said the organization has seen an "unprecedented outpouring of support" from supporters.
"It's clear that this is a reflection of the trusted relationship people have with Planned Parenthood as the nation's leading reproductive health care provider and advocate -- as this is a critical moment for reproductive rights and health in the U.S. We welcome new supporters of our work and will continue to educate communities about the rights of women, men and young people," the organization said in a statement.  "That includes a woman's ability to decide if and when she will have a child, under what conditions, and that she has the support to live in communities without fear of violence. Most importantly, we're grateful for the outpouring of support, as we will never back down, and we will never stop providing the care our patients need."
Worst to Best: Every JAY-Z Album Ranked