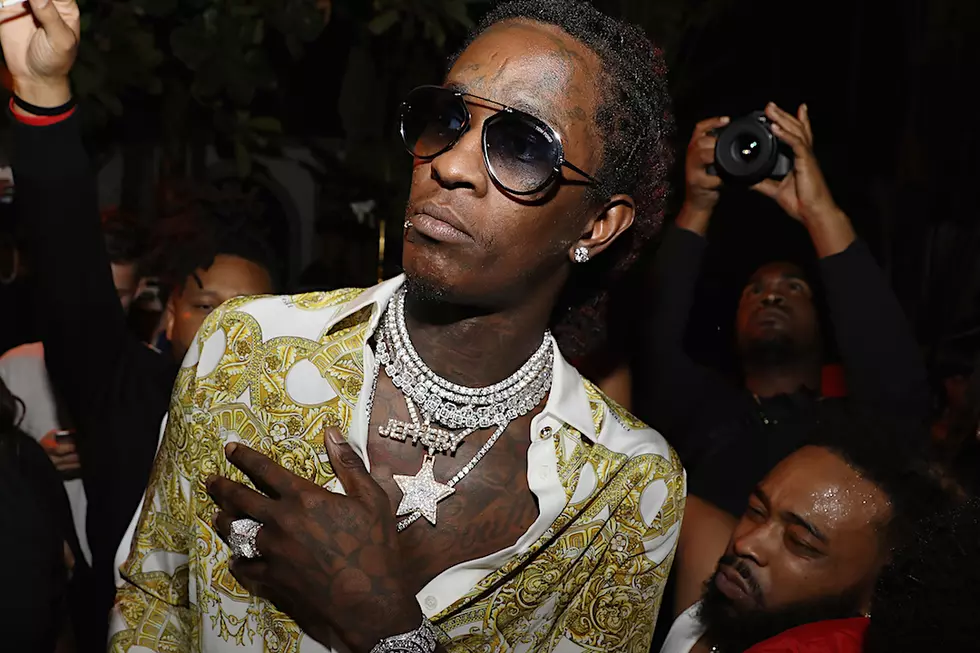 Young Thug's Ex-Booking Agent Sued By Hotel Over Contract Mishap
Aaron Davidson, Getty Images
Young Thug's former booking agent is getting sued by a luxury hotel who wants a refund on their upfront money.
According to TMZ, Thug agree to perform a Halloween weekend concert at the Hollywood Roosevelt Hotel in Los Angeles. The hotel paid an upfront fee of $85,000 to booking agency Suntoucher Entertainment to lock the Atlanta rapper in for an Oct. 28 performance.
But a week before Thugger was supposed to perform at the hotel, he demanded an additional $20,000 to perform. Apparently, Thug allegedly told them that he's not repped by Suntoucher anymore and directed them to his new agents at CAA who asked for the fee.
The Roosevelt Hotel paid CAA the $20,000, but now they are suing Suntoucher to get half of the upfront fee back -- $42,5000 -- and the extra $20,000.
There's a silver lining in this legal case -- Young Thug performed his scheduled Oct. 28 gig without a hitch. Some of the TMZ employees were at the show and they said it was lit.
Reps for Suntoucher Entertainment and Young Thug had no comment on the legal matter.
On the music front, Young Thug can be seen in Meek Mill's latest video for "We Ball." The somber clip is dedicated to the late Lil Snupe and all the "fallen soldiers" who left this earth in 2017. Check it out below.
Watch Meek Mill's "We Ball" Video
25 Best R&B Albums of 2017