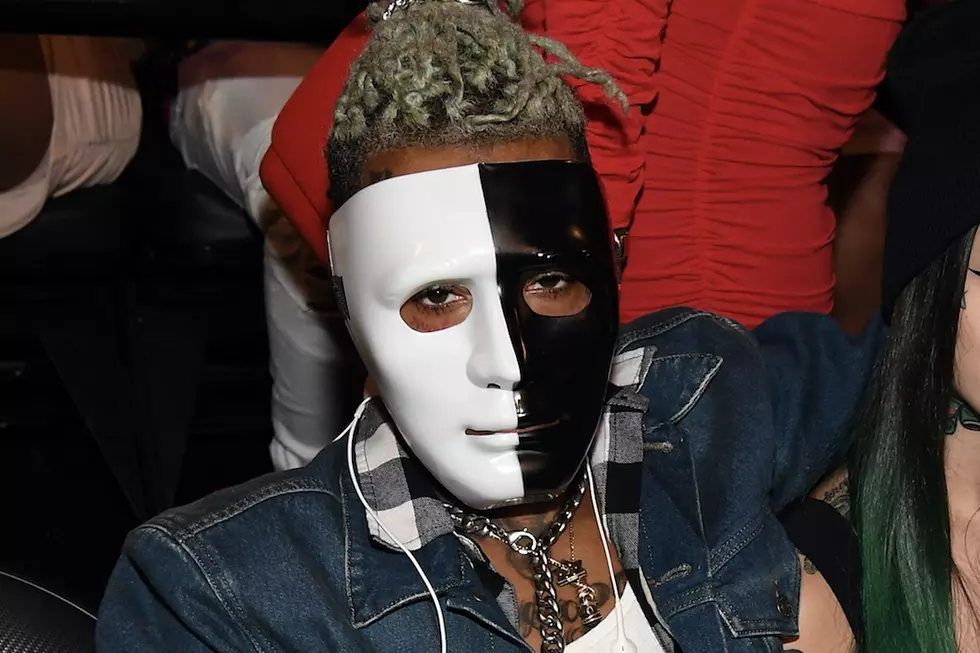 XXXTentacion Apologizes to Migos After Blaming Them for Attack [VIDEO]
Paras Griffin, Getty Images
So, it turns out Migos didn't attack XXXTentacion the other day.
XXXTentacion has posted the surveillance video of the alleged Migos attack from the other day. As it turns out, the Atlanta trio weren't the ones who actually jumped the Florida rapper.
Initially, the "Look at Me" rapper accused Migos' Quavo and Offset of jumping him with Takeoff running away. But it appears that's not the case. According to TMZ, XXXTentacion has since apologized to Migos for blaming them for the attack. He reportedly also wrote to Takeoff,
"From the Bottom of my heart I apologize to you, you only caught in the cross fire of your blood line, blessings."
X also posted a photo of the two alleged assailants one of which was rocking a "Migo Gang" pendant but it's unclear if he's part of the Migos crew.
"That boy got bald spots in his shit and other homeboy look like ET Phone home," he wrote in the caption. "Y'all niggas couldn't even protect y'all selves. Hahahah, Go back to whippin' baking soda."
Migos has not addressed the alleged fight or any of XXXTentacion's videos or photos regarding this incident.
10 Rappers' Lowest Career Moments