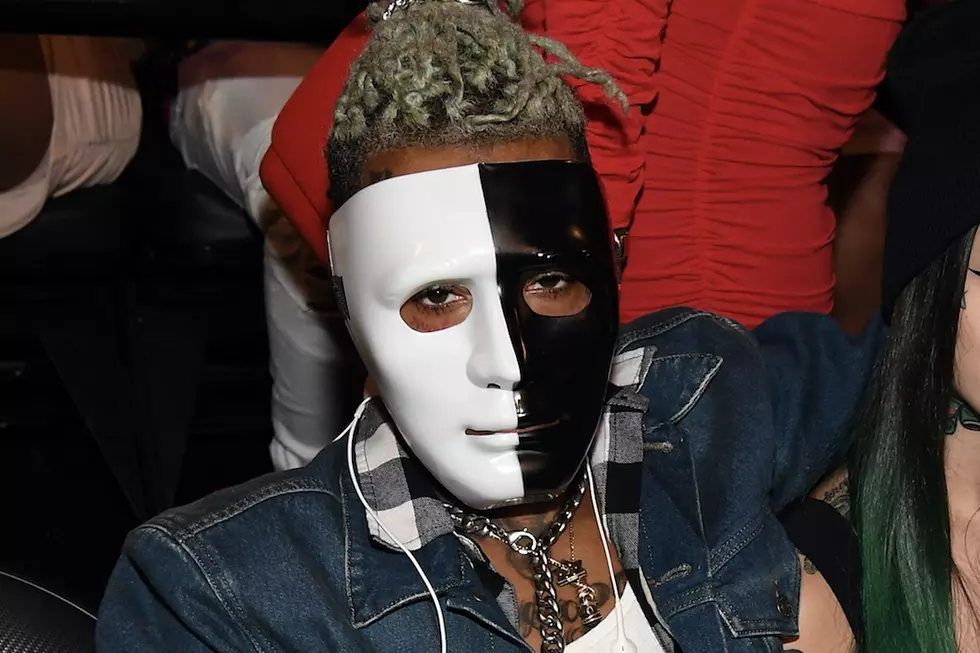 XXXTentacion Apologizes for Anti-Rape Event Cancellation
Paras Griffin, Getty Images
Controversial rapper XXXTentacion was scheduled to host an anti-rape event during Art Basel Miami Beach but the rapper has now been forced to cancel. According to the "Revenge" rapper, he accepts full responsibility for the cancellation, revealing he posted the venue's address publicly which led to it getting spray painted.
"It was my fault completely that the event was canceled, so I take full responsibility for it," XXX said on Instagram. "I put the venue address out, which caused the venue to get spray painted, so I fully, thoroughly apologize. I'm gonna make sure this happens. Please forgive me."
After heavy promotion of the event on social media, XXXTentacion said he will make up for the cancellation by hosting a free concert for fans this week. He also insisted the event will still happen once he finds a new venue.
"I'm going to do everything in my power to make sure this goes through properly," he said. "[…] I'm always going to try to be a man of my word […] I'm going to have the date and the venue for you sometime this week. I want to make sure I do this correctly, so that way everyone is comfortable telling their stories, and that they're not around a bunch of people that don't care for them."
Check out XXXTentacion's response below.
10 Most Shocking Arrests in Hip-Hop