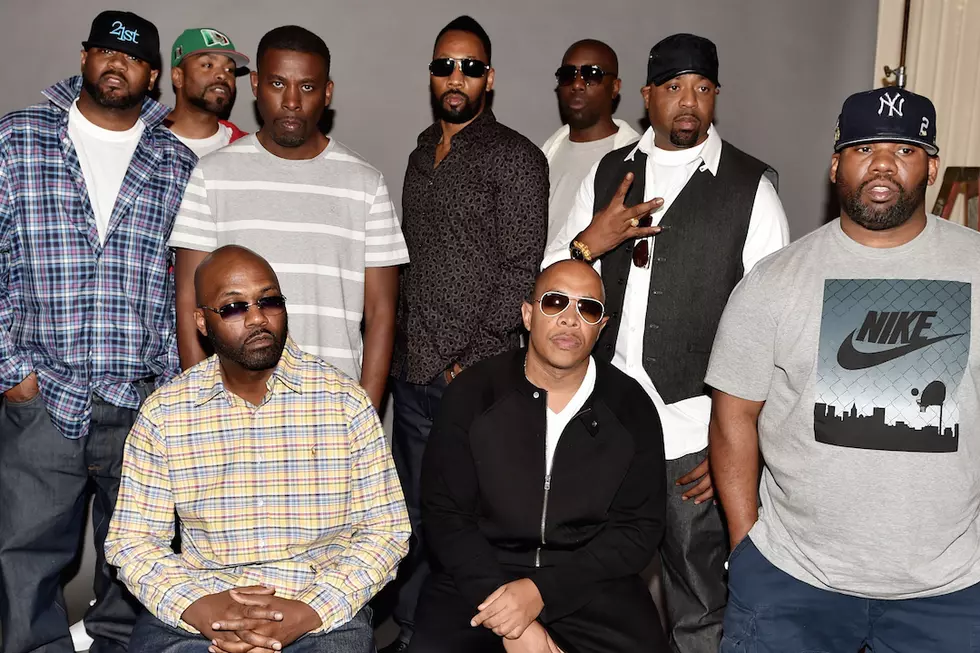 Wu-Tang Clan Being Sued by Photographer Over 'Shaolin' Album Cover
Kevin Winter, Getty Images
Wu-Tang Clan's one-of-a-kind album Once Upon a Time in Shaolin continues to haunt the rap collective. According to The Blast, a photographer is suing the iconic hip-hop group for copyright infringement over the Shaolin cover art.
In his lawsuit, Warren Patterson claims that between 2013 and 2014, he spent 80 hours shooting photos of the silver case with the Wu-Tang logo that now appears on the album's cover. However, the photographer alleges that the Wu-Tang Clan used the images without his authorization and without paying him.
The lawsuit names all of the founder members: Method Man, RZA, Raekwon, Cappadonna, Ghostface Killah, GZA, Inspectah Deck, Masta Killa and U-God as the defendants. Patterson is seeking $1 million damages.
This lawsuit comes as fans and some of the Wu-Tang members are wondering who has the infamous Once Upon a Time in Shaolin album?
It was reported that the project was in the hands of the U.S. government as they tried to procure $7.4 million of Shkreli's assets. But apparently, this is not the case.
According to VICE, the Department of Justice doesn't have Wu-Tang Clan's $2 million album in their possession.
"Forfeiture has been stayed in the Shkreli case pending his appeal of the conviction. And we may never seize the album if, after he loses his appeal, he writes a check to cover his forfeiture obligation," a DOJ official told the website.
Lawsuit aside, RZA, who produced tracks on Shaolin, is amazed at how this one-of-a-kind album grew from a rare commodity to this now sought-after project that Wu-Tang fans are eager to hear.
"It's kind of crazy. The record has become an entity, very different from a lot of albums," he said. "It's like the Mona Lisa. It's got its own folklore, and that's what me and [co-producer] Cilvaringz wanted."
50 Greatest East Coast Hip-Hop Albums of the 1990s