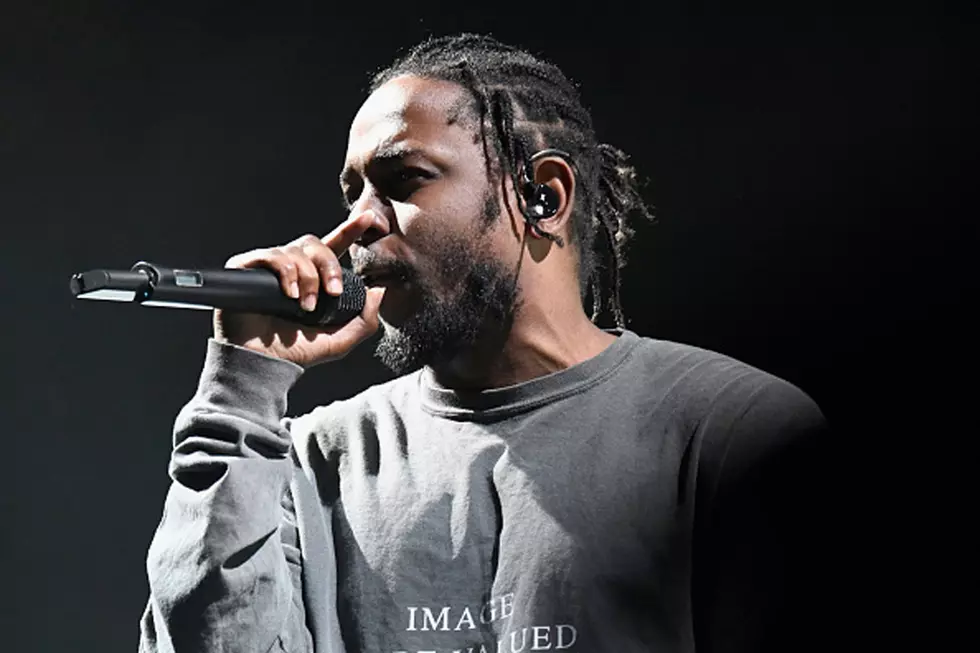 Watch Kendrick Lamar's Halftime Show at the College Football Playoff National Championship
Frazer Harrison, Getty Images
Last night's College Football Playoff National Championship game between Alabama and Georgia turned out to be a thrilling one, with the Bulldogs losing to Alabama overtime 26-23.
But game aside, one of the night's highlights went to Kendrick Lamar, who performed during halftime. Although Trump was in attendance, the camera never panned to him for a reaction, which was fine seeing as how Kendrick ripped the stage in a huge coat and gloves since it was freezing outside in Atlanta.
Kendrick ripped through some staples from his new album, including ""DNA.," "ELEMENT.," and "HUMBLE." before closing with his new ditty with TDE labelmate SZA, "All the Stars" (SZA did not pop up on stage, however).
It's no surprise that Kendrick had the crowd rocking, mouthing the lyrics to "Humble" so that he barely even had to rap the lyrics himself. At the end of the performance, the new trailer for Black Panther was unveiled. It was revealed last week that he's curating and producing the soundtrack, so it's fitting that it also featured new music from him.
Check out Kendrick's halftime performance in Atlanta above.
50 Greatest West Coast Hip-Hop Artists of All Time