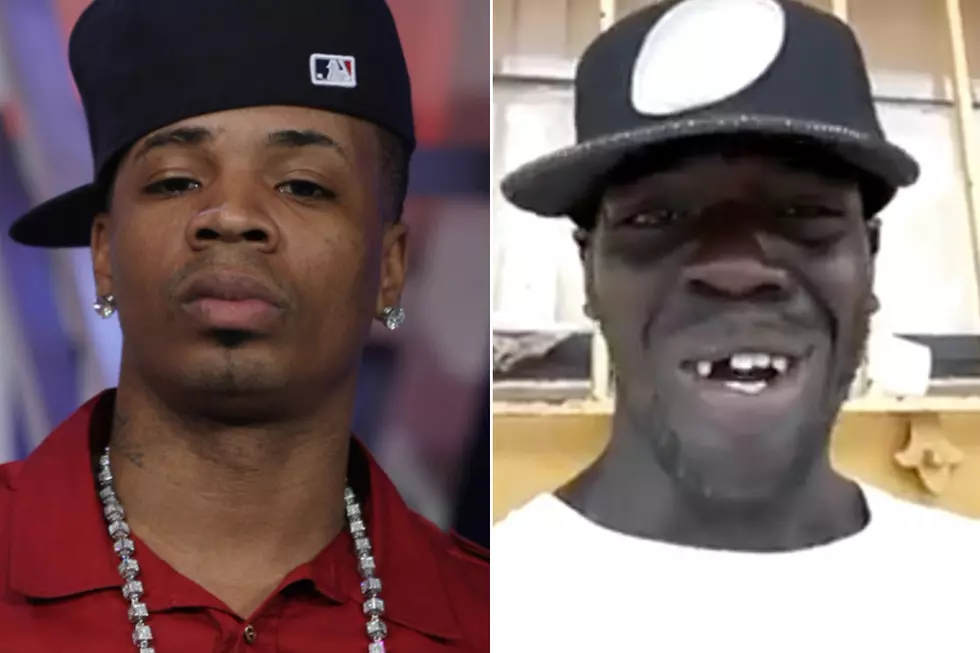 Plies Slammed for Talking About Ugly People, 'Ugly Guy' Challenges Him to a Hat Off [VIDEO]
Neilson Barnard, Getty Images / YouTube
Plies is known for his outrageous remarks on his Instagram account, but his recent remarks about ugly people rubbed one man the wrong way.
In a hilarious video (watch above), a facially-challenged man is upset at the Florida rapper for talking greasy about ugly people. The older gentleman's outrage stems from Plies' IG video where he slammed Monday night's presidential debate because the two candidates - Hillary Clinton and Donald Trump - are not "debating real s---."
"Mamma come calling me [asking] why Trump always so mad. 'Cause he's motherf---ing ugly, that's why he's always motherf---ing mad," he said. "You'll be motherf---ing mad too if you'se ugly. [Everybody] that I know that's ugly is mad."
Well, one man was offended by that comment and challenged Plies to a "Take that Hat Off" contest.
"Plies you'se ugly your damn self. Why you always coming at ugly people?" he asked.
"Take that motherf---ing hat off Plies. Take your hat off like me and show how ugly you really is[sic]," he added. "Oh, you got your antiques on trying to make yourself look good."
"Take the hat off Plies. Show us how ugly you really is," he continued.
We don't know if Plies will accept the man's challenge or not. We have a feeling that he's not worried about it since he's probably on his "Rich N---- S---."
What do you think? Should Plies do the hat-off challenge? Tell us in the comments below.