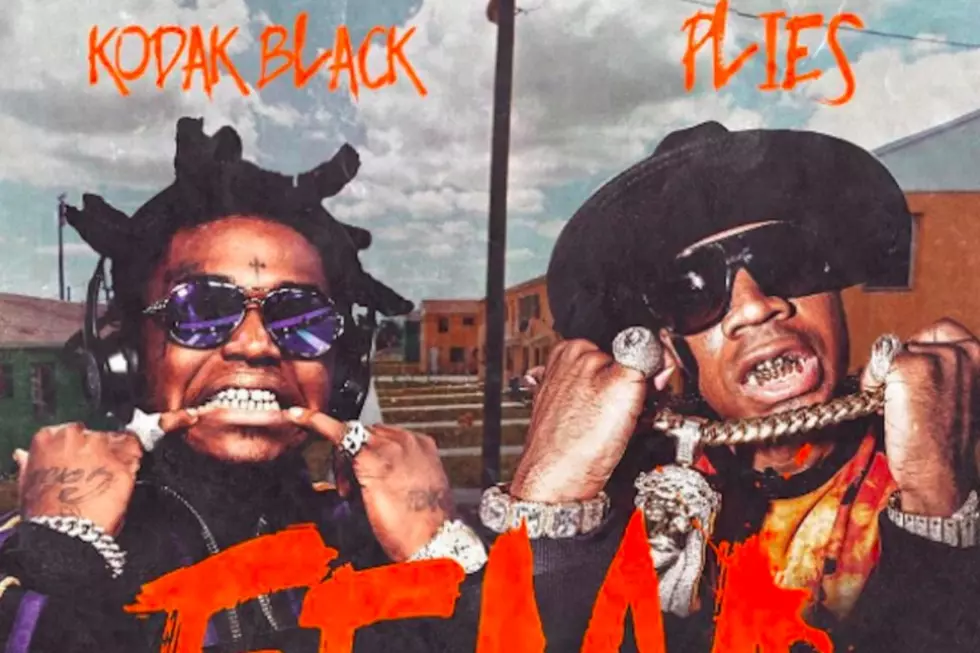 Kodak Black and Plies Link to Drop New 'F.E.M.A.' Mixtape [STREAM]
Sniper Gang/Big Gates Records
In what has been a busy day for music releases, Kodak Black and Plies show up with a Halloween offering as well, a joint project called F.E.M.A. (Finesse, Elevate, Motivate, Achieve).
Kodak Black has had a big 2017, with the release of Painting Pictures and Project Baby 2, while Plies has continued to entertain via his social media presence. The Florida natives offer 10-tracks for the collaborative effort, which features a solo track for each of them.
The release comes on the heels of another single from Kodak, "Halloween," which he dropped yesterday, which is also in celebration of his birthday, which he celebrates today (Oct. 31).
Take a listen to the mixtape below.
20 Unforgettable Mixtape Moments of the '00s