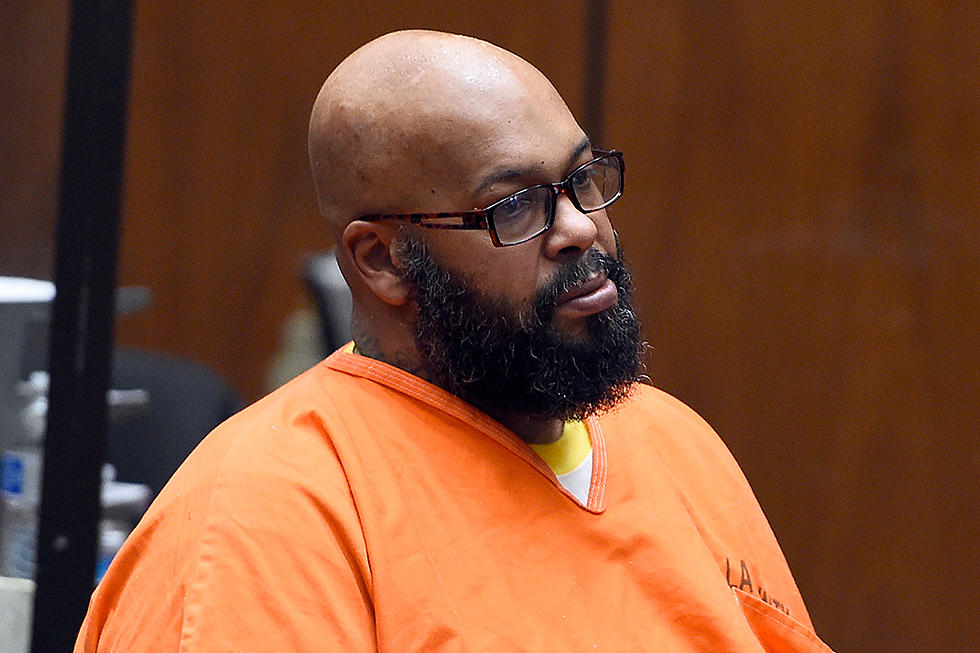 Suge Knight Accuses Prosecutors of Wiretapping His Phone Calls
Robyn Beck-Pool, Getty Images
Marion "Suge" Knight, who is currently in jail awaiting his trial for murder, is accusing prosecutors and the Los Angeles Sheriff's Department of eavesdropping into his phone conversations with his attorneys.
According to U.K.'s Daily Mail, Suge filed a petition, alleging that prosecutors and the Sheriff's Dept. "have secretly listened to every word" he's had with his lawyers since Aug. 22, 2016. The former rap mogul contends that they are spying on his attorney-client privileged conversations while he's in jail.
Knight is asking a judge to throw out all court orders - the eavesdropping and limited jail visits because they were made by a judge who later recused himself from the case.
According to Gray's testimony during a grand jury hearing in February 2017, Knight made criminal threats against the director during the production of the N.W.A biopic back in August 2014. Gray was so shook by Knight's threatening messages that he spent nearly two days dodging questions about the incident during his grand jury testimony.
Suge Knight's murder trial is expected to begin next week.
50 Greatest West Coast Hip-Hop Artists of All Time