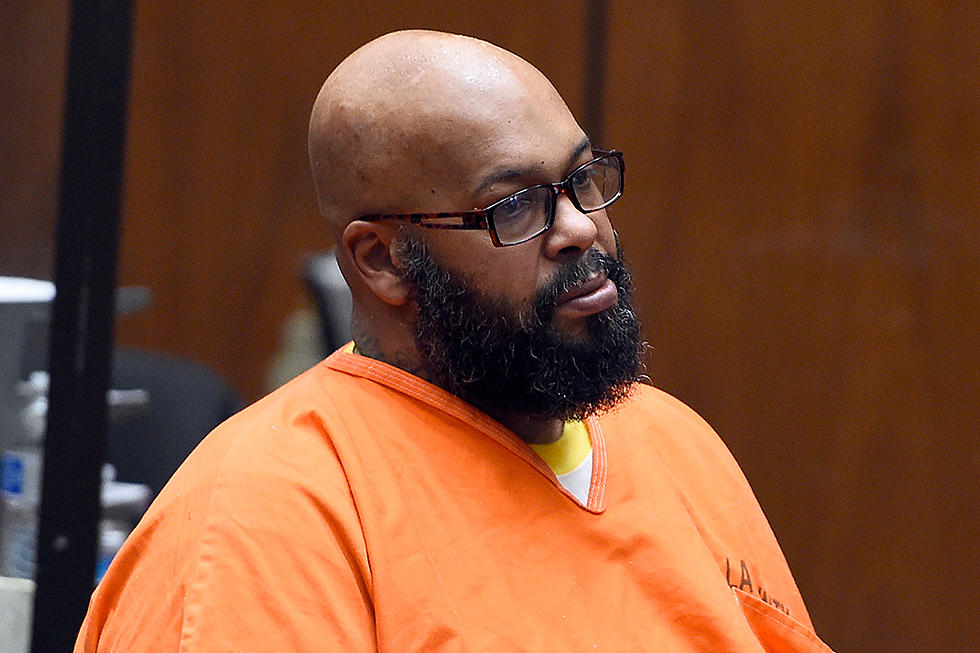 Suge Knight's Fiancee Sentenced to Three Years In Prison for Probation Violation
Robyn Beck-Pool, Getty Images
Marion "Suge" Knight's murder trial has more twists and turns than a pretzel. On Friday (Feb. 2), the former rap mogul's fiancee was sentenced to three years in jail for violating her probation in relation to the case.
According to New York Daily News, Knight's fiancee, Toi-Lin Kelly, violated a court order by arranging jailhouse phone calls for him with producers of a BET documentary about Death Row Records, a label he founded in 1988.
Los Angeles County Superior Judge Douglas Sortino discovered that she was communicating with Knight through a private detective, which violated the terms of her probation. "To me it's pretty blatant, and frankly, jaw-dropping," said Sortino, who added that Kelly had basically slapped him in the face after he granted her probation.
During the hearing, Kelly broke down in tears while reading a letter to the court, calling her arrests in relation to Knight's case a "humbling" and "humiliating" experience. She pleaded with Judge Sortino to think about her 8-year-old son, who will be without both parents if she and Knight remain incarcerated. Kelly also said her father died of cancer shortly before she was arrested on the probation violation in December.
Kelly's attorney, James Drake, argued that the prosecution was trying to punish Kelly for Knight's alleged crimes. But Judge Sortino wasn't buying it.
"I was born at night, but not last night, Mrs. Kelly," he said.