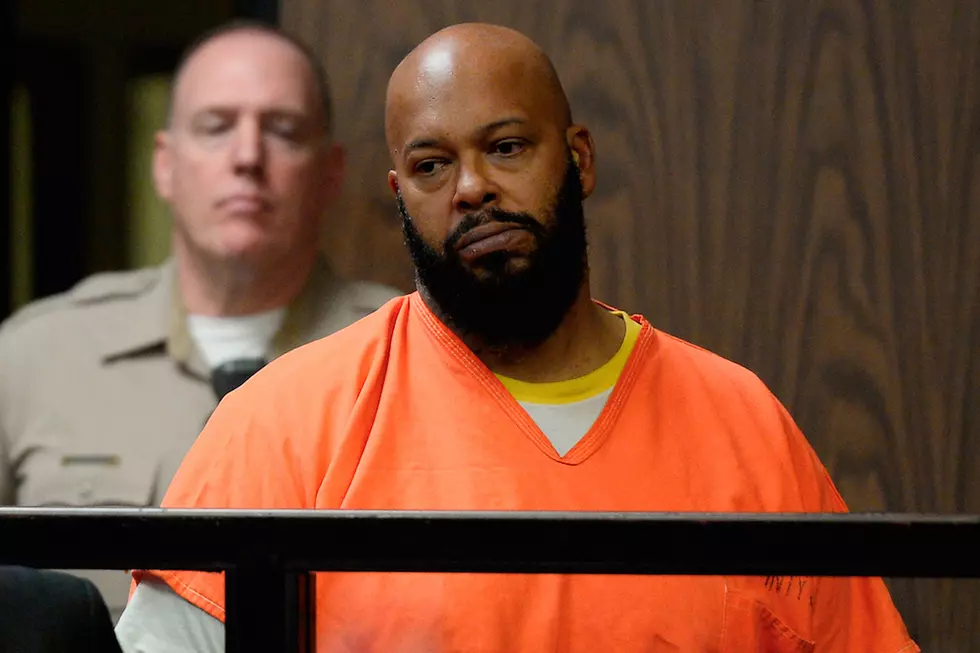 Suge Knight Foots Bill for Mother's Funeral That He Can't Attend
Pool, Getty Images
Although Suge Knight won't be able to attend his later mother's funeral, he's making sure that she gets the proper send off that she deserves.
According to TMZ, the embattled rap mogul paid over $20,000 to cover the funeral costs related to burying his mother, Maxine Chatman, who suffered a stroke on June 17. She was 77 years old.
Mr. Knight has also paid for her plot, which is located at Rose Hills Memorial Park in Whittier, Calif. The funeral service will be held there in July.
Unfortunately, Knight will not be able to attend the funeral due to the Los Angeles County Sheriff's Department's strict rules for inmates. According to the rule, murder defendants awaiting trial are not granted to leave jail under no circumstances –– not even for funerals.
Knight is reportedly devastated by this and what's even more sadder, he can't even receive photos or mail from mourners from the service.
In the meantime, the Death Row Records founder is in jail waiting for his murder trial to start in a few months. He has been charged with murder and attempted murder stemming from a January 2015 incident in which he ran over Terry Carter with his pickup truck, killing him, and seriously injuring another man, Cle "Bone" Sloan. Knight says he was acting his self-defense in the incident.
The 53-year-old executive has so far fired 15 attorneys and was admitted to the hospital to undergo eye surgery. "He was in a lot of pain - a lot of pain. His left eye is partially blind," said his sister Karen Anderson.
Suge Knight's murder trial is expected to begin on Sept. 24.
50 Greatest West Coast Hip-Hop Artists of All Time