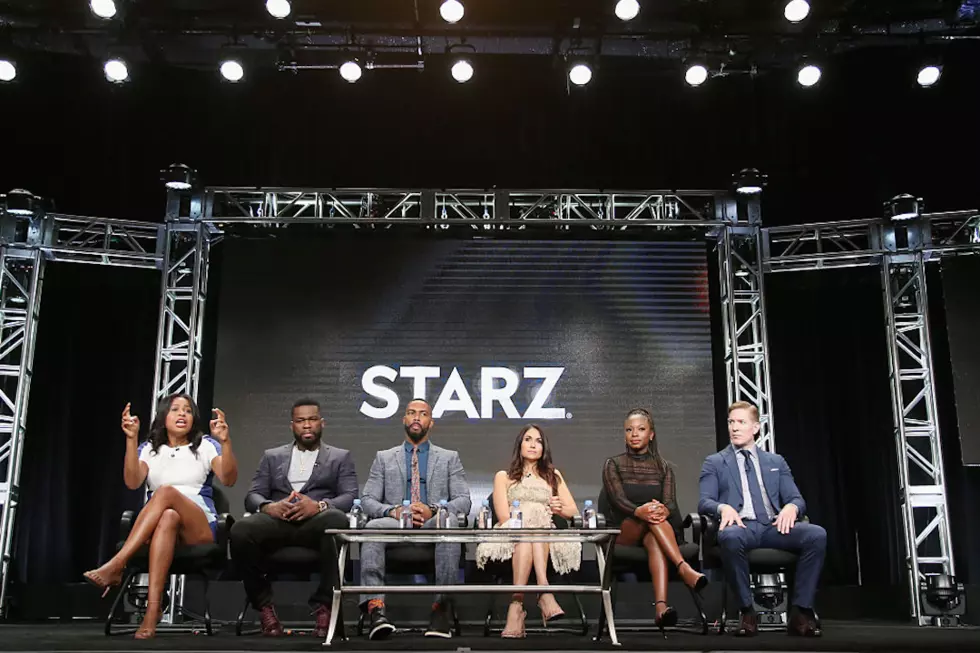 STARZ Addresses Leaked 'Power' Season 4 Episodes
Frederick M. Brown, Getty Images
Cable network STARZ is the victim of a recent episode leak for the hit show Power. Several of the remaining episodes recently found their way online along with spoiler-ridden screenshots from the drama-filled and highly anticipated fourth season finale.
The final three episodes of Power were said to have leaked from someone's cracked iPhone, who recorded the episodes from the Starz press site.  The culprit then posted the videos he filmed onto a Facebook page and may have accidentally revealed his identity, since he was talking in several of the clips.  To worsen the situation, viewers of the leaked episodes began posting screenshots of those episodes, providing massive spoilers for how the rest of the season plays out.
"This seems to be a case of password sharing that resulted in homemade videos of the episodes which were taped off a TV screen and posted online. STARZ has begun forensic investigations and will take legal action against the responsible parties," said a spokesperson.
This seems to be the year of leaks and hacks as HBO recently suffered from a similar situation when Ballers, a Game of Thrones episode, and several scripts were leaked because of a server hack.
Power Producer/Actor Curtis "50 Cent" Jackson has yet to release a statement with his thoughts on the leak.
The show airs on STARZ every Sunday at 9pm ET.
Watch the Trailer for Power Season 4, Episode 8:
20 Rappers & Singers Social Media Loves To Hate