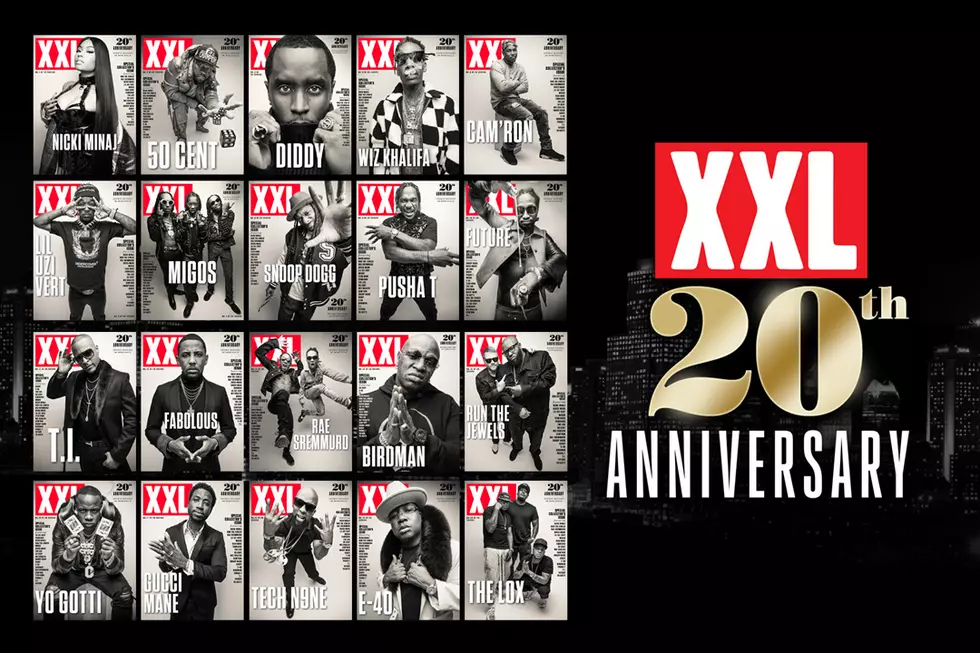 Snoop Dogg, Nicki Minaj, Migos Among Stars Featured on XXL 20th Anniversary Special Edition Covers
XXL
Frequent XXL photographer Travis Shinn took the pics, which run the gamut of icons from the past two decades. With so much interest and commitment to making this a special celebration for the magazine, XXL labored over the process.
"Choosing which artists to feature on the 20 covers was no easy feat, but looking at the rappers who've climbed to the top of their game, built a strong relationship with XXL over the years and/or maybe never had a solo cover before helped. Celebrating 20 years wouldn't be complete without these artists: 50 Cent, the cover king with 15 total XXL covers and a career we've been documenting from the start; Nicki Minaj, a queen in hip-hop building her own pinkprint in the game; Diddy, the man who not only reinvented the remix but paved the way for rap moguls; Wiz Khalifa, the cool, calm and collected superstar; Cam'ron, Harlem's swag connoisseur; Lil Uzi Vert; the face of hip-hop's new generation; Migos, three rappers who helped redefine the culture; Snoop Dogg, the Doggfather of the game; Pusha T, a success story as a group member, solo artist and record executive; Future, a trendsetting trap god; T.I., rap's gangsta and gentleman; Fabolous, a highly respected New York MC; Rae Sremmurd, the real crowd-pleasers; Birdman, a No. 1 stunna with a revered empire; Run The Jewels, partners in rhyme and reason; Yo Gotti, a testament to tenacity; Gucci Mane, the true comeback kid; Tech N9ne; an independent icon; E-40; hip-hop's in-the-know uncle; and The LOX, a trinity representing for the streets."
The 20 covers hit newsstands everywhere on Oct. 17. You can check out all 20 XXL covers here.
50 Greatest West Coast Hip-Hop Artists of All Time