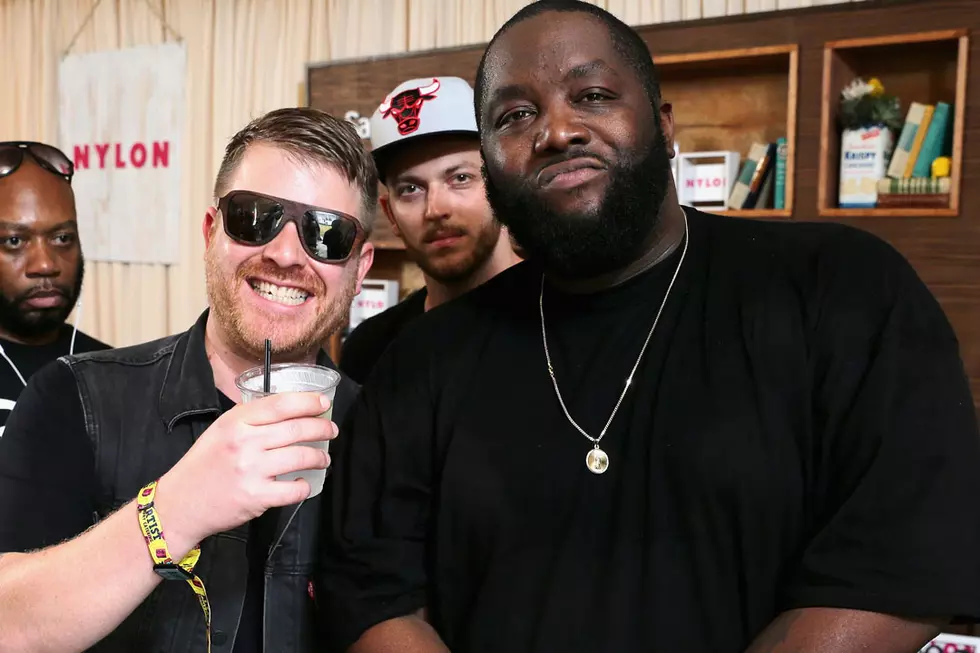 Run the Jewels Immortalized Themselves As Gun-Toting Statues [PHOTO]
Neilson Barnard, Getty Images
Run the Jewels (aka Killer Mike and El-P) are cocked and fully loaded. The dynamic rap duo is launching a limited-edition collectible figurine. The statues features Killer Mike holding a pump-action shotgun while El-P is toting a gun and reaches for a sword behind him. Below them, are zombie hands coming out of the ground ready to attack the duo.
The statues will also come with a certificate of authenticity showing the number of what statue the buyer has received. But you have to act fast. Only 100 of these figurines were made and these will certainly sell out in seconds.
The limited-edition Run the Jewels statues will arrive on Saturday (Sept. 23) at noon via their official website.
We must also mention that RTJ's webstore has some cool T-shirts, dad hats and special edition vinyl of their albums as well.
In addition, Run the Jewels is currently featured in the new soccer video game FIFA 18. You can actually outfit your players in RTJ gear. ow cool is that? The duo also have an exclusive song on the game's soundtrack called "Mean Demeanor."
Run The Jewels "Collectible Statue"