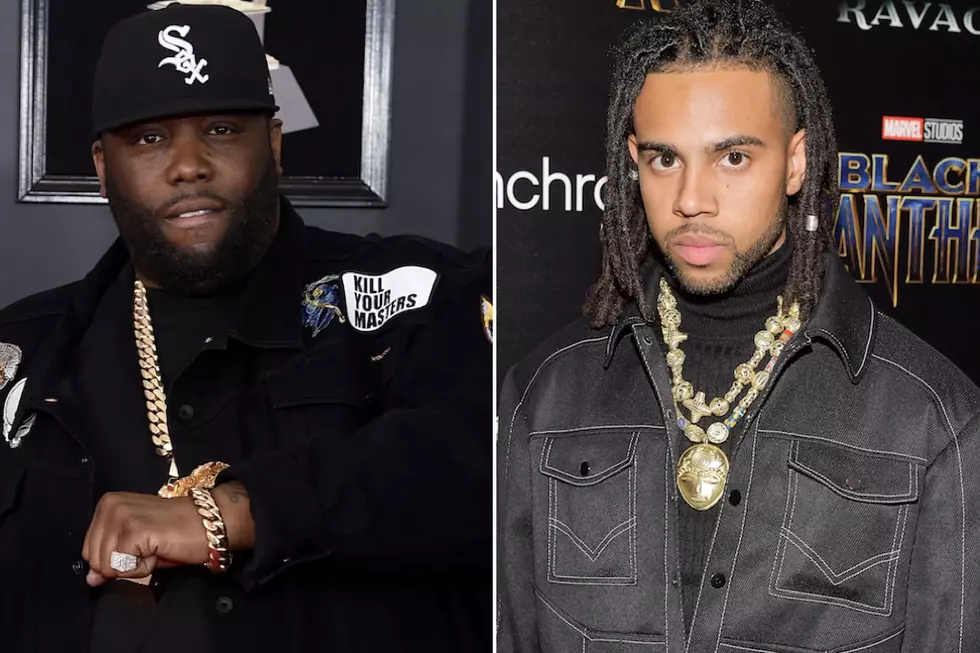 Killer Mike Defends His Position on Gun Control, Vic Mensa Challenges Him to a Debate
Jamie McCarthy / Roy Rochlin, Getty Images
Killer Mike received a ton of backlash from his fans for appearing in an NRA video that downplayed the March for Our Lives rallies take took place across the nation on Saturday (March 24). Some people took issue with Mike's pro-gun message while others were questioning his decision to talk with the NRA.
In the video, Killer Mike, who has spoken about gun ownership in the past, revealed that he told his children not to participate in the school walkouts, which were organized to protest gun violence.
"I told my kids on the school walkout, I love you, if you walkout that school, walkout my house," he said. "We are not a family that jumps on every single thing an ally of ours does because some stuff we just don't agree with."
On Sunday (March 24), the Atlanta rapper went on his Instagram page to clarify his position on gun control. While he supports the March for Our Lives rally, he is firm believer of black people owning guns to protect themselves.
Posting an excerpt quote from Robert F. Williams' book Negroes With Guns, he wrote, "My Opinions on Black Gun Ownership are based on the brutal history my people share with this country. Read and research #RobertFWilliams #NegrosWithGuns. Until u do u cannot be an ally of mine or possibly understand my personal perspective. Love and Respect to all."
Fellow rapper Vic Mensa, who performed at the March for Our Lives rally in Washington, D.C., caught wind of Mike's NRA interview and issued a challenge to him.
"YOU DONT NEED AN AR-15. As a black man & fellow gun owner I would like to have a debate with you about your stances on gun-control," he tweeted.
Killer Mike has not responded to Mensa's challenge just yet.
Nevertheless, the issue of gun control continues to be a hot-button topic on social media.
50 Greatest East Coast Hip-Hop Albums of the 1990s