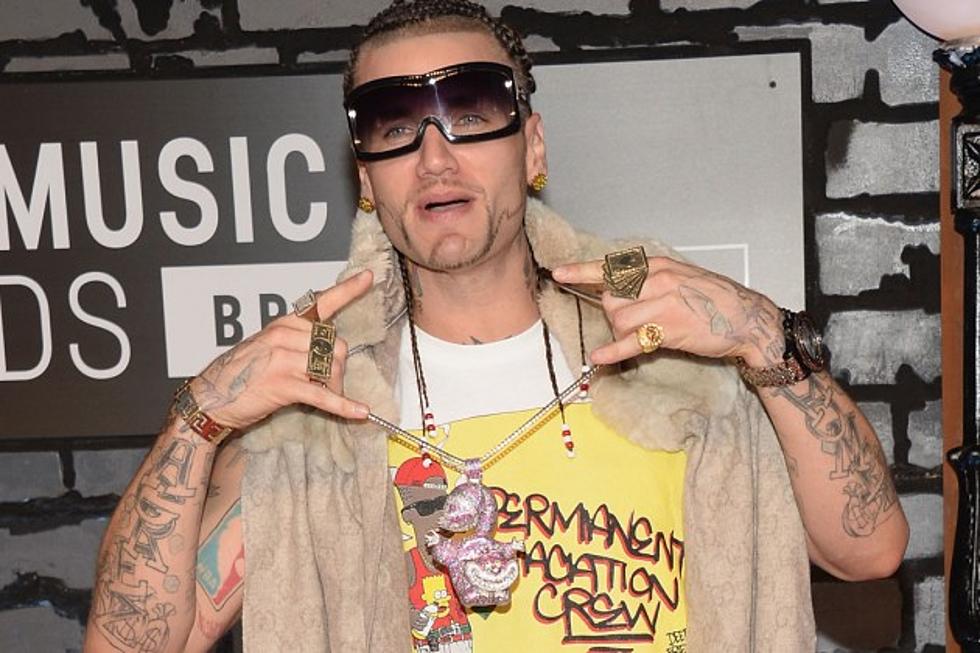 Riff Raff Could Be Your Prom Date for $28,000
Jamie McCarthy, Getty Images
Even though high school proms are still several months away, it's safe to say that students are making their plans at this very moment. And if you're a woman who hasn't secured a date for the prom, you can actually go with Riff Raff for a $28,000 fee.
The zany rapper, who's now training to be a pro wrestler, has announced that he'll be your prom date if you can scrape up the necessary dough. He promises that both of you will show up in style, according to a post on his Instagram account.
"Pull up to your prom in a Lamborhini with Jody High Roller for $28,000. Must be 18 +," he wrote. How did he even come up that amount?
The Houston native also reveals the money will buy you some promotion for the event, so everyone knows who'll you be arriving with. "List of things when Riff Raff takes you to prom," wrote Jody Highroller. "Full Twitter & Instagram promo for 7 days saying who you are and that he is taking you to prom. In addition, the 28K will get you videos of Raf freestyling, and the very best hotel suite in town.
Who will take the 'Neon Icon' creator up on his offer? We're not sure, but we do know this is a pretty smart move on his part and a relatively easy way for him to make some decent cash.
See 20 Rappers & Singers Yearbook Photos You Won't Believe