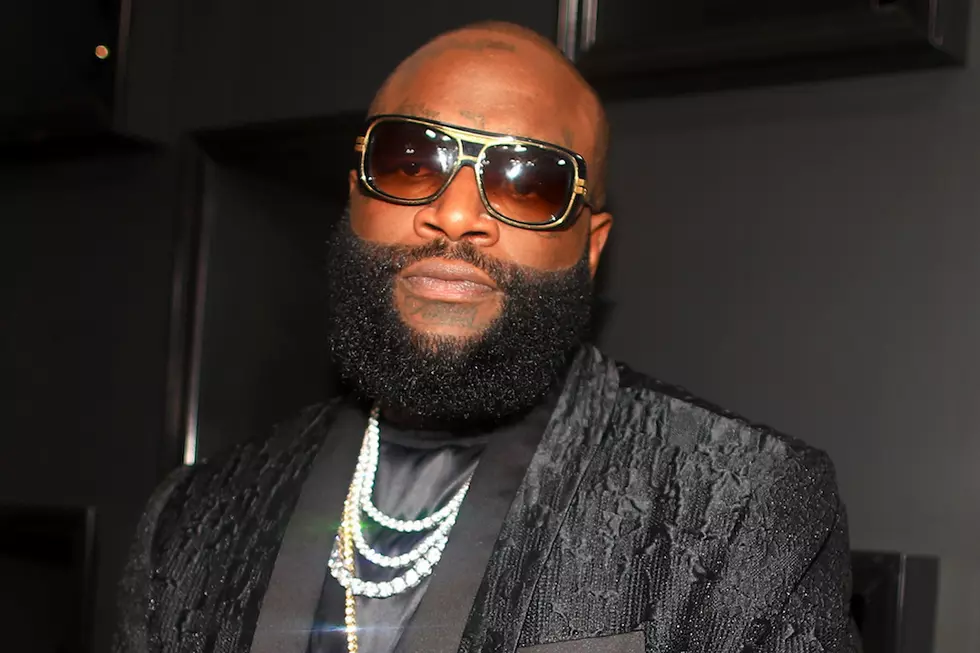 Rick Ross Still Throwing Shade at Birdman and Cash Money on Twitter
Christopher Polk, Getty Images
Rick Ross made it evident that he didn't like how Birdman was treating Lil Wayne and other artists on Cash Money on Ross' polarizing song "Idols Before Rivals" on Rather You Than Me. The Miami boss is still throwing shade at the Cash Money on social media.
Recently, up-and-coming rapper C Fresh went on Twitter to tell Rozay that he loved the album so much that he's willing to give him all of his publishing. To which Ross, replied, "keep your publishing homie. This not Cash Money."
On "Idols Before Rivals," Ross demands that Birdman let Lil Wayne go from the label and that Birdman pay the rest of the producers to whom he allegedly owes money. "I pray you find the kindness in your heart for Wayne / His entire life, he gave you what there was to gain / I watched this whole debacle so I'm part to blame / Last request, can all producers please get paid," he raps.
Birdman did respond to Rozay in regards to the song. In an interview with Billboard, the rap mogul brushed off Ross' comments. "I don't get caught up in hoe s---, man. I just keep doing what I'm doing and keep pushing," he said. "I don't get caught up in that, I don't play like that. I'm a man and I stand my ground and I do my thing. Numbers don't lie, and that's all I give a f--- about: numbers, and puttin' them up."
Check out Ross' shade-y tactics below.