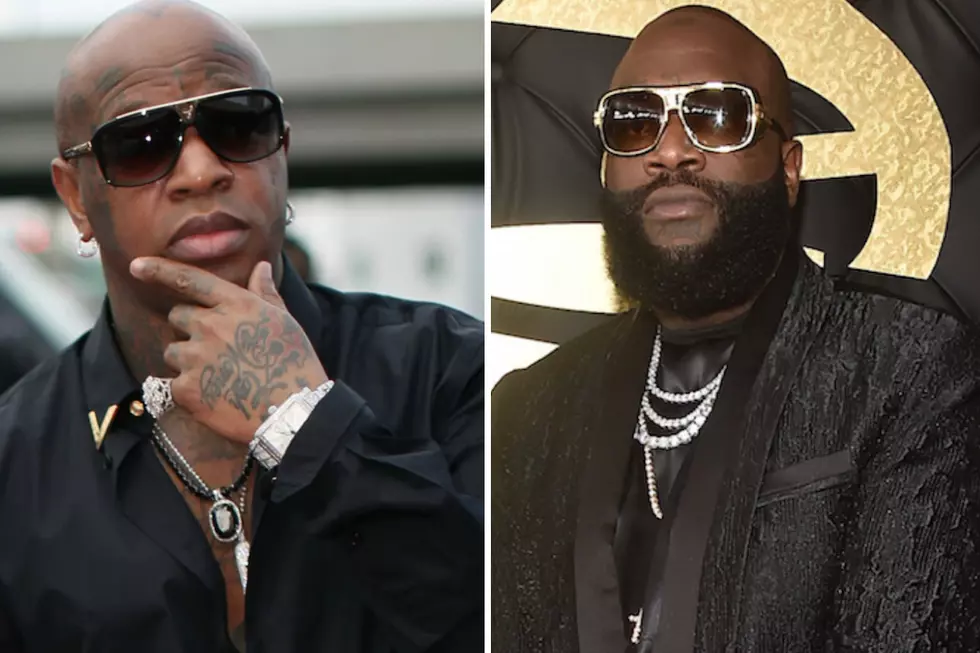 Birdman Responds to Rick Ross: 'I Don't Get Caught Up In Hoe S—, Man'
Christopher Polk / Alberto E. Rodriguez, Getty Images
Rick Ross has raised plenty of eyebrows with his song "Idols Become Rivals," where he lyrically blasts Birdman for allegedly robbing his artists on Cash Money Records, including Lil Wayne, himself.
On the song, Ross attacks Birdman for not paying his artists and producers the full amount of royalties that they're owed. "Catholic record labels, n----s gettin' raped, boy / Birdman's a priest, moans in his synagogue / Publishing is his sin, repent, forgive me, Lord," he raps. He later spits, "I pray you find the kindness in your heart for Wayne / His entire life, he gave you what there was to gain / I watched this whole debacle, so I'm part to blame / Last request, can all producers please get paid?"
Billboard was able to catch up to Birdman and asked him for a response to Rozay's song and allegations that he doesn't play artists.
"I don't get caught up in hoe s---, man. I just keep doing what I'm doing and keep pushing," Birdman said. "I don't get caught up in that, I don't play like that. I'm a man and I stand my ground and I do my thing. Numbers don't lie, and that's all I give a f--- about: numbers, and puttin' them up."
Since the song's release, Lil Wayne has jumped on his Twitter account and thanked Ross for having his back in his ongoing legal battle against Cash Money Records. "Dam big bro that msg hit me in the heart and put the motivation on automatik start. I needed that. 1 boss 2 another," he tweeted.
Listen to Rick Ross' song below.
Listen to Rick Ross' "Idols Become Rivals"