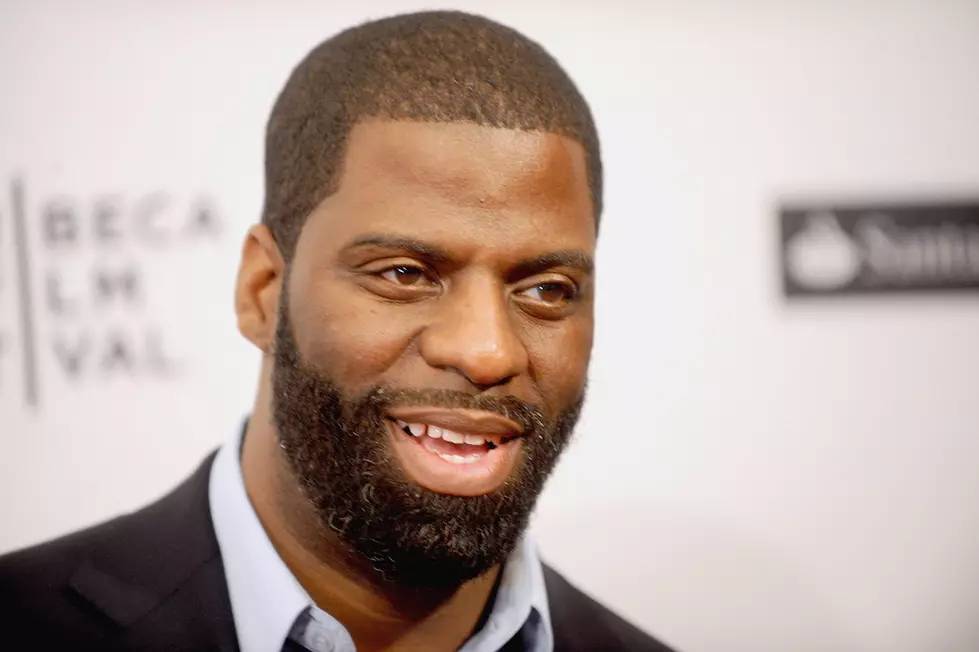 Rhymefest Robbed at Gunpoint in Chicago; Lives to Tweet About It
Brad Barket, Getty Images
Rhymefest is really have a bad morning. On Saturday (Aug. 27), the rapper-activist was robbed at gunpoint on the Southside of Chicago. Thankfully, he escaped injury and was able to talk about it on his Twitter account.
In a series of tweets, the Grammy and Oscar-winner shared his experience of being robbed with his followers on Twitter. Rhymefest, whose real name is Che Smith, also expressed his frustration at the robber for committing the criminal act.
"To the young brother that put the gun to my head this morning & took my wallet. You don't know how you just damaged your community," he tweeted. "It's 730am. you just put a gun in my face for $3 in my wallet. I defend you against police brutality, I work on your behalf you robbed me."
"You don't know what you did! And who you did it to. I lived here on the southside because I thought it mattered. I'm reconsidering," he continued. "You were gonna shoot me in the face for a wallet, I had the power to give you a job!"
The news of Rhymefest getting robbed at gunpoint follows another tragic incident in Chicago. NBA player Dwyane Wade's cousin, Nykea Aldridge, was shot and killed while walking with her baby in a stroller on Friday afternoon (Aug. 26). Apparently, the 32-year-old mother was caught in the crossfire of a gun battle that erupted just a few blocks away. Aldridge was shot in her head and arm and was taken to Stroger Hospital, where she was pronounced dead.
Rhymefest has been the pillar of his Chicago community for several years. He currently runs Kanye West's Donda's House, a community center in Chi-City, which educates at-risk youth through various music and writing programs.
We are glad that Rhymefest is okay. And it goes without saying that we must stop the violence and increase the peace.
Read Rhymefest's tweets below.