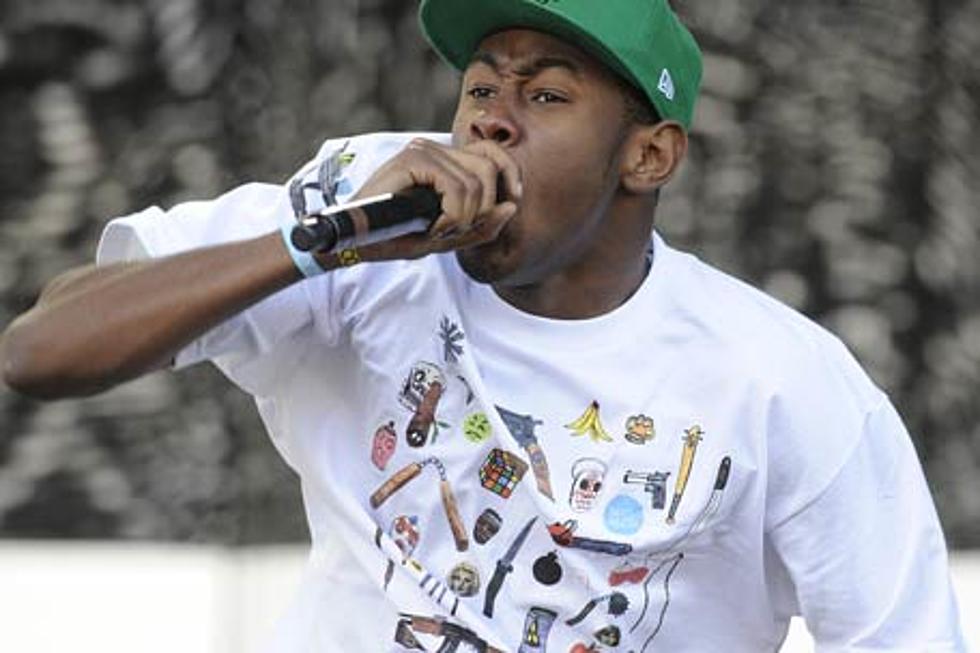 Odd Future Show, Lionel Arrest: Boston Cops Shut Down Gig
Getty Images
"So you guys don't think we're dicks. I was about to finish the song, 'cause y'all paid money, but the promoter cut us off -- the owner of the club. We wanted to finish but the owner of the club made us turn it off and the police are right there," Tyler exclaimed, to the crowd's dismay. "Calm down. Calm down. Now, before I go, because I probably gotta bail this n---- out..."
Then, as the stage lights went off, the mics were cut, and the group was left standing on stage silently, raising their arms, with the crowd cheering in support, while attempting to exit, due to the threat of the notoriously hostile Boston police presence.
In addition to Lionel's arrest, Jasper Dolphin was reportedly restrained by security, while attempting to jump from the balcony, and reportedly smoking a joint that was tossed on stage.
Watch Odd Future's Boston Show Get Shut Down by Police