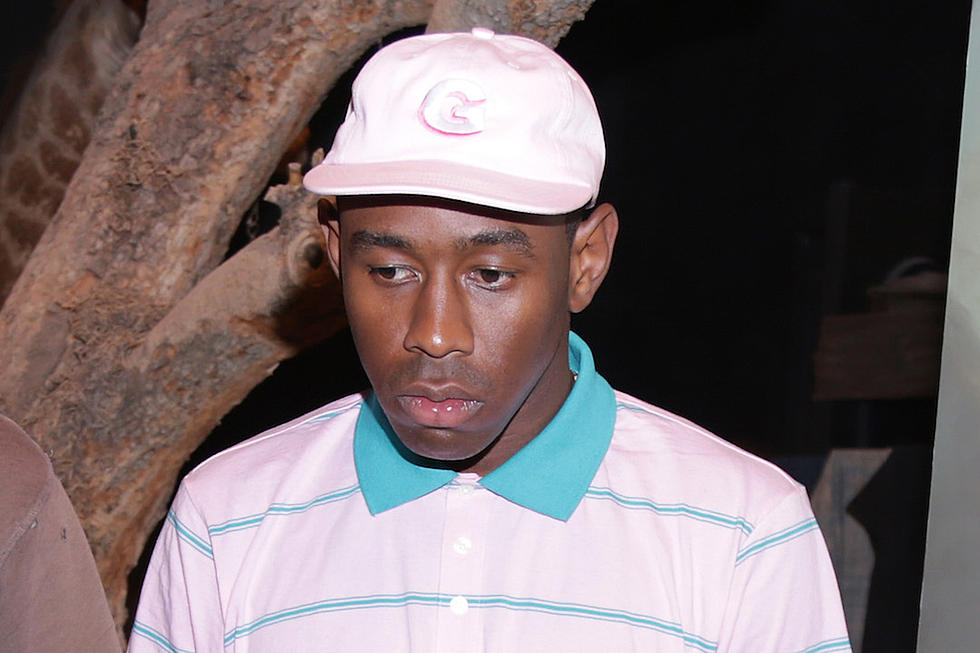 Tyler, The Creator Says He Had a Boyfriend as a Teen: 'If That's Not Open-Minded, I Don't Know What Is' [LISTEN]
Jerritt Clark, Getty Images
Since releasing the cut, the Odd Future leader hasn't spoken out about his sexuality, but he did so earlier this week on Know Wave's Koopz Tunes radio.
"I had a boyfriend when I was15 in f------ Hawthorne," said Tyler. "If that's not open minded, I don't know what is."
Overt the course of the hour and a half long interview, he also drops a freestyle, says that 2 Chainz is his favorite rapper right now, and shows love to Pharrell who he says is "a weird black man, who talks about buying million dollar vehicles out of boredom."
Tyler has a lot of new projects on the horizon, including a couple of new endeavors in television on Viceland and Adult Swim.
You can listen to his full interview below.
Marvel's Dopest Hip-Hop Variant Covers