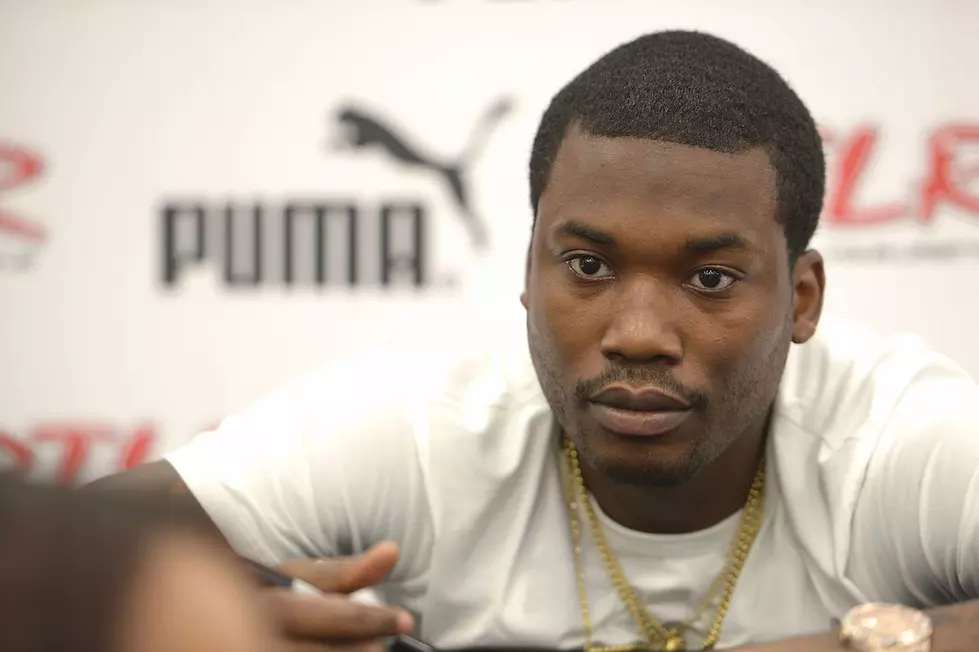 Meek Mill Court Clerk Fired After Asking Rapper for Money
Paras Griffin, Getty Images
The court clerk who passed a note to Meek Mill asking for money during his probation hearing has been fired, TMZ reports.
Court officials said Wanda Chavarria was out of line when she passed the rapper a note asking for help with her son's tuition.
"It is every parent's hope to provide the best for their children," she wrote in her note. "This will probably be my son's last semester at VCU if the tuition isn't paid for this year and unfortunately with my bad credit, I am unable to secure a loan or cosign a loan for my son. Anything you can do is very much appreciated."
Lawyers said that Chavarria was working for Judge Genece Brinkley, who has been accused of misconduct in regards to the Philly rapper's case, though the note was slipped to Meek without the judge's knowledge. Still, Meek's lawyers claim the judge was in earshot when the clerk verbally asked him for money.
Yesterday, it was reported the incident has now reportedly sparked an investigation from judges and court personnel.
MOST SHOCKING ARRESTS IN HIP HOP