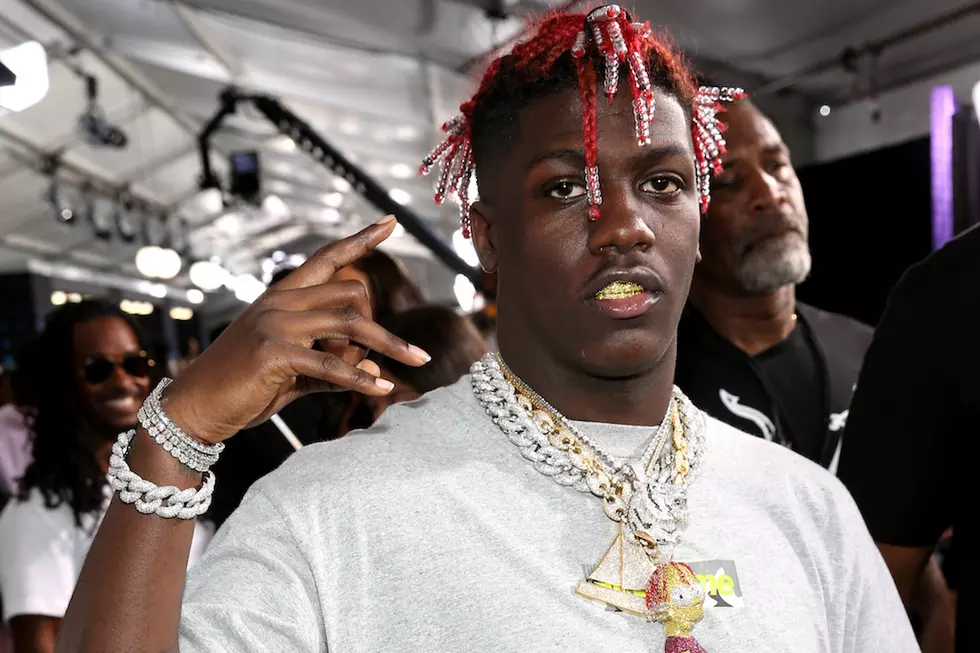 Lil Yachty Cops $150,000 Chain Replica of Himself [PHOTO]
Bennett Raglin, Getty Images
Lil Yachty stays copping icy necklaces. Last month, the self-proclaimed "King of Teens" acquired a diamond-encrusted Bart Simpson-inspired chain. Now he has a new piece that looks exactly like him.
Yachty hired jewelry designer Gabriel Jacobs, of Rafaello & Co., to design a pendant of himself. In the photo above, the trinket looks like Lil Boat, complete with his colorful diamond grill. According to TMZ, the chain boasts 100 carats and all the diamonds are "natural" meaning none of them have been artificially colored. Yachty reportedly paid $150,000 to have it made.
This new piece of jewelry adds to his list of bling, which includes a diamond and goat sail boat chain and the aforementioned "Yachty Simpson" pendant, which was designed by Jon the Jeweler.
Lil Yachty joins a list of rappers who cop ridiculously icy jewelry. Fellow rappers Migos, Drake and Lil Uzi Vert are among owners of six-figured diamond necklaces. Peep our photo gallery of "Icy Chains" below.
10 Rappers and Singers With the Iciest Chains [PHOTOS]