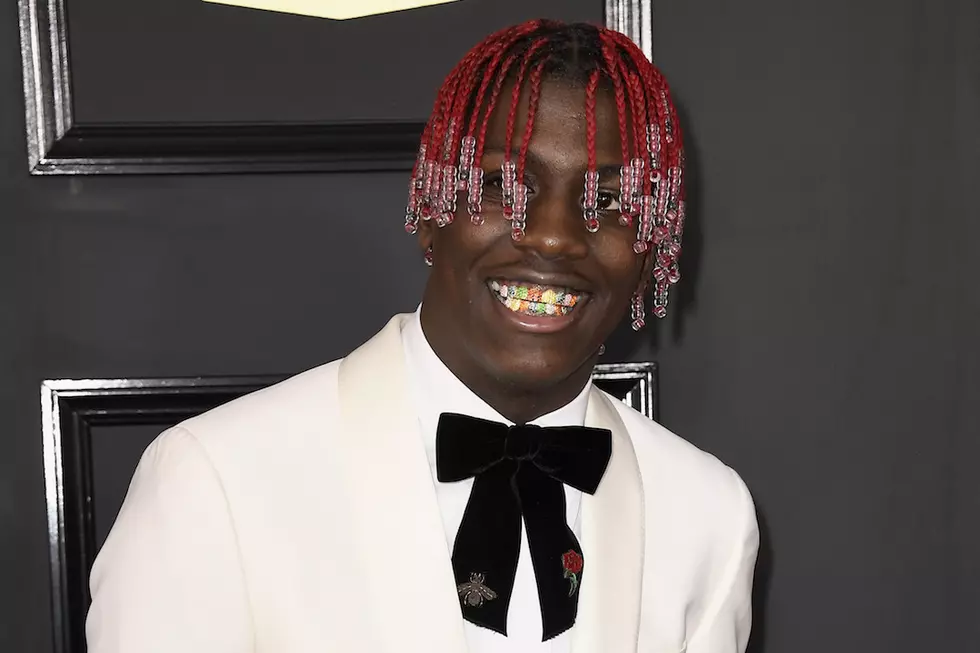 Lil Yachty Explains His 'F—- Joe Budden' Hoodie
Getty Images
During a concert in Toronto, Canada on Sunday, Lil Yachty was spotted wearing a hoodie that read, "Fuck Joe Budden." While Yachty has had his problems with Budden in the past, the rapper explained why he wore the hoodie.
According to an Instagram comment from Lil Boat, the sweater was actually thrown on stage while he was performing. "Lol a fan through (sic) on stage from the crowd and I put it on, cuz what a hater gotta say that's why, all dese broke n****s lucky it's free to make a comment on someone's post. Cus if u had to pay to make a statement.. it would be a lot less talk."
In a video from Yachty's performance, the crowd can be heard chanting, "Fuck Joe Budden." The rapper responds to the crowd, saying, "These old ass n----s need to stop fucking with these young n----s, man."
In May, Yachty and Budden got into an argument during an episode of Everyday Struggle after the New Jersey rapper called him "media trained" and questioned his happiness. "Feelings are fickle," Budden said. "What that means is, they come and they go. Nobody is one thing forever. You cannot tell me… you would be lying to tell me that as a young man in this industry, in this music industry, in the music business, you are happy 24-7. That is a lie. That is bulls---. And I refuse to have somebody tell me bulls---. I want to have an honest conversation."
Check out Yachty's Instagram comment below.
What's Beef? 10 Hip-Hop Twitter Feuds