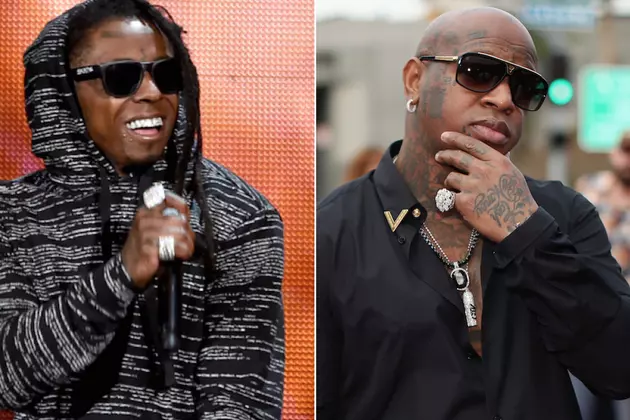 Lil Wayne and Birdman End Settlement Talks, $51 Million Lawsuit Back On
Kevin Winter / Christopher Polk, Getty Images
It looks like Birdman and Lil Wayne are no longer father and son. The two have ended settlement talks and it appears their next meeting will take place inside a courtroom.
According to TMZ, the two rap moguls can't seem to work out their differences. A source told the gossip site that the settlement talks ended within the last month and Weezy is moving forward with his $51 million lawsuit against Cash Money.
"This my motherf—ing son and I'ma die for him," said Birdman. "I'ma live for him and I'ma motherf—ing kill for him. Ya heard me? That ain't never gonna change, f—–. It's YMCMB for life."
But while Tha Carter V is still in the Cash Money vault, Weezy doesn't seem to share the same sentiment. Nonetheless, fans should be hearing some new music from his Dedication 6 project real soon. The New Orleans rhymer is also no doubt keeping busy with his Young Money sports agency as well.
If anything, fans may get to see the entire debacle play out on national television as Weezy signed a deal with VH1 for a reality show.
Do you think Weezy and Birdman will be able to work out their differences? Let us know in the comments below.
What's Beef? 10 Hip-Hop Twitter Feuds