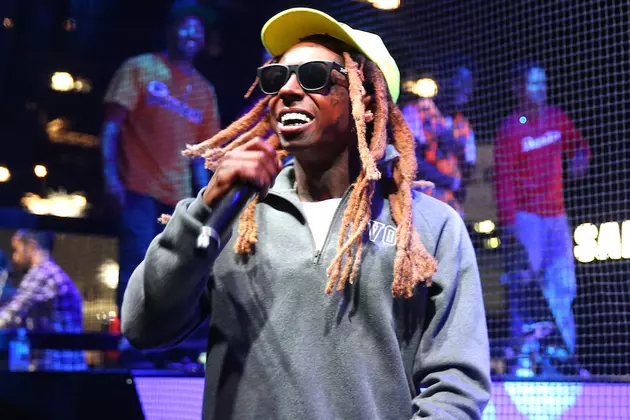 Lil Wayne Denies Claims That His Latest Seizures Were Caused by Codeine
Joe Scarnici, Getty Images
Lil Wayne suffered a series of seizures earlier this week during a flight from Milwaukee to Los Angeles that forced his private jet to make an emergency landing in Omaha. He was able to take the stage at E3 two days later, but it was after he'd spent hours in an emergency room recuperating.
In the wake of the health scare, reports surfaced that Wayne had been spotted binging on codeine at a nightclub in Milwaukee the night before his mid-flight seizures. In light of the information, fans and media speculated that the hip-hop star's seizures were caused by the 'lean' he'd ingested, but Wayne's team refutes that notion.
According to TMZ, reps for the rapper have stated that the drug did not cause his seizures, but that they were the result of him failing to take medication for his ongoing epilepsy.  Wayne has stated previously that he has had the neurological disorder since he was a child.
Wayne allegedly ran out of his meds and was unable to get a refill at a pharmacy in Milwaukee, as they were out of his prescription. The rapper subsequently boarded his flight anyway, reportedly he believed that he would be fine for a couple of days with his medication. Obviously, things took a bad turn from there.
He revealed he had epilepsy back in 2013, after he suffered two highly-publicized severe seizures.
"The bad news is I'm an epileptic, I'm prone to seizures," Wayne told Power 106. "Like, this isn't my first, second, third, fourth, fifth, sixth, seventh seizure. I've had a bunch of seizures, y'all just never hear about them."