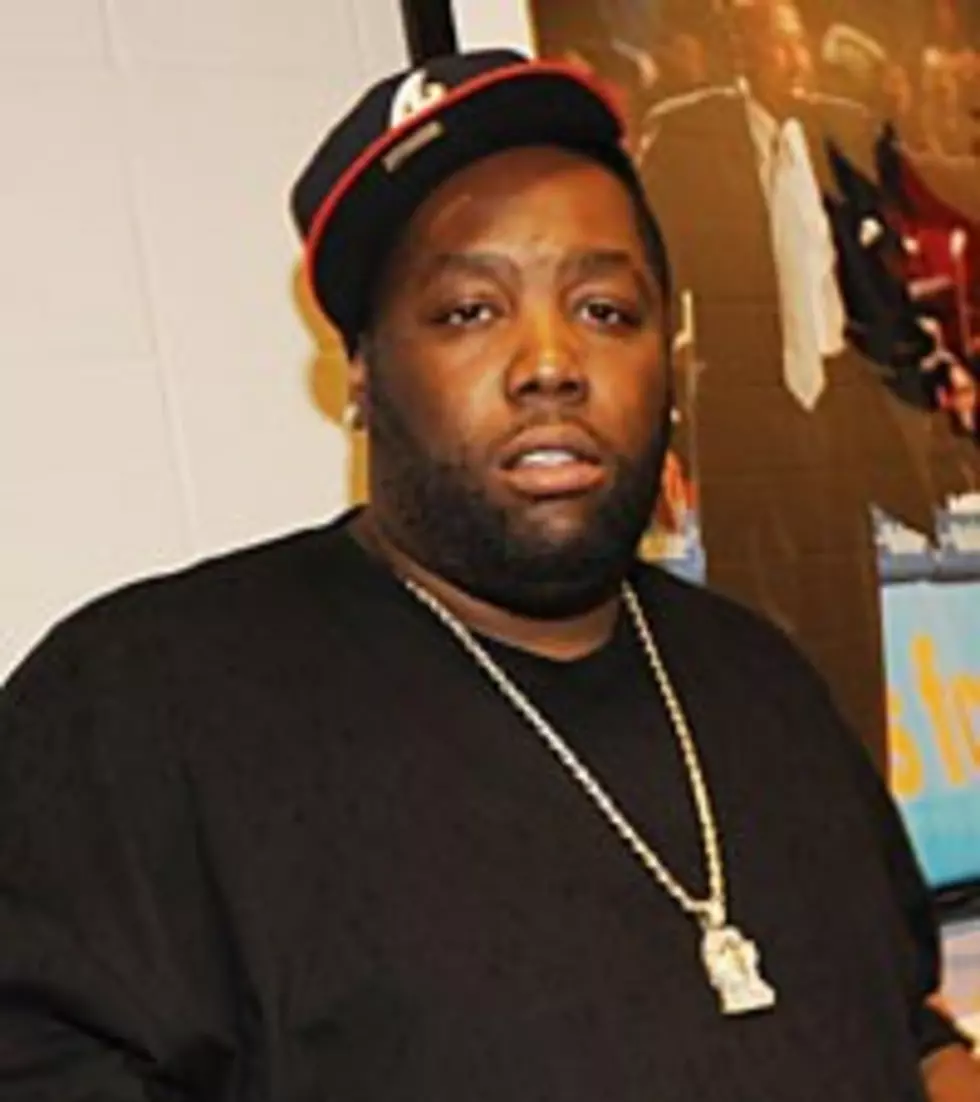 Killer Mike Announces Joint Album With Producer El-P
Getty Images
Atlanta rapper Killer Mike has announced that he's recording an album with a rather unlikely partner; renowned underground producer El-P.
The pairing is a surprising one, both stylistically and due to their comparative recording history -- Mike (aka Mike Bigga) is a Grand Hustle-affiliated Southern rapper best known for his appearance on OutKast's Grammy-winning track 'The Whole World,' while El-P founded now-defunct New York indie label Def Jux, pushing hip-hop's boundaries with his dark, discordant production, as heard on backpack-classics by Company Flow and Cannibal Ox.
Killer Mike announced the collaboration, which is entitled 'R.A.P. Music (Rebellious African Peoples Music),' via Twitter earlier this week. "Me on an El P Track what's realer?" Mike wrote. "Tapping in2 all my MC influences on the 'R.A.P Music' LP. U will hear smooth jewls dropped like Rakim & Nas & street spit like Face and G Rap."
El-P also tweeted to say that three records have already been recorded in Atlanta for the project, and a sinister-sounding snippet can be heard here.
While it is not yet known whether El-P will also be rhyming on 'R.A.P. Music,' the project is said to feature "a few of your other favorite 'underground' producers and MC's," and will be released by Adult Swim's Williams Street Records.
Watch Killer Mike's 'A.D.I.D.A.S.'