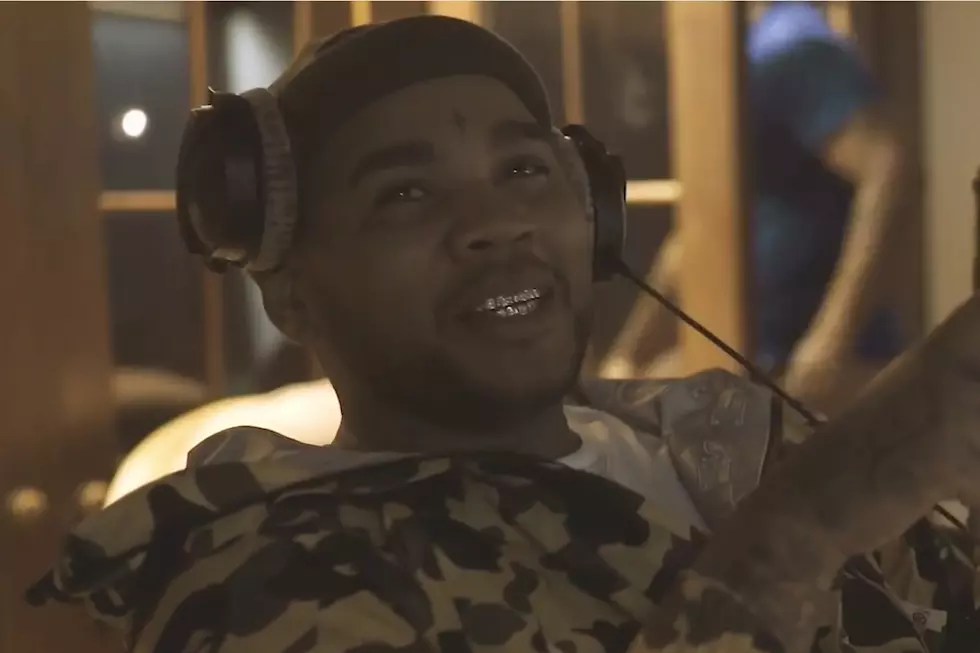 Kevin Gates Will Be Transferred to Illinois, French Montana and Gucci Mane Show Their Support
YouTube
More bad news for Kevin Gates. The embattled rapper has agreed to be transferred to Illinois where he faces weapons charges, according to The Ledger.
As we previously reported, Gates was expected to be released from a Polk County, Fla. jail after serving a 180-day sentence for kicking a 19-year-old girl during his August 2015 concert. But the judge discovered that Bates had a felony warrant in Cook County, Ill., for weapons charges. The Louisiana signed off on the transfer and he's expected to be picked up by Illinois authorities within 30 days.
Since his arrest, Gates received support from his fans and fellow rappers alike. On Instagram, French Montana posted a photo of Gates in the courtroom signing his waiver and wrote an endearing message in the caption.
"One time for my Muslim brother. Me and chinx (rest in peace) was the first dudes to do a feat With this brother. before People even knew who he was 2011," he wrote. "I hate watching the system and all the hate killing us and our brother and killing the people that love us"
On Twitter, Gucci Mane tweeted out the hashtag, #FreeGates.
Hopefully, Kevin Gates can get through his legal situation safely and get back to making music. We posted a new Kevin Gates travelogue episode below.
Watch Kevin Gates "Inside The Grind Episode 5: Hawaii" (WSHH Exclusive)
10 Most Shocking Arrests in Hip-Hop