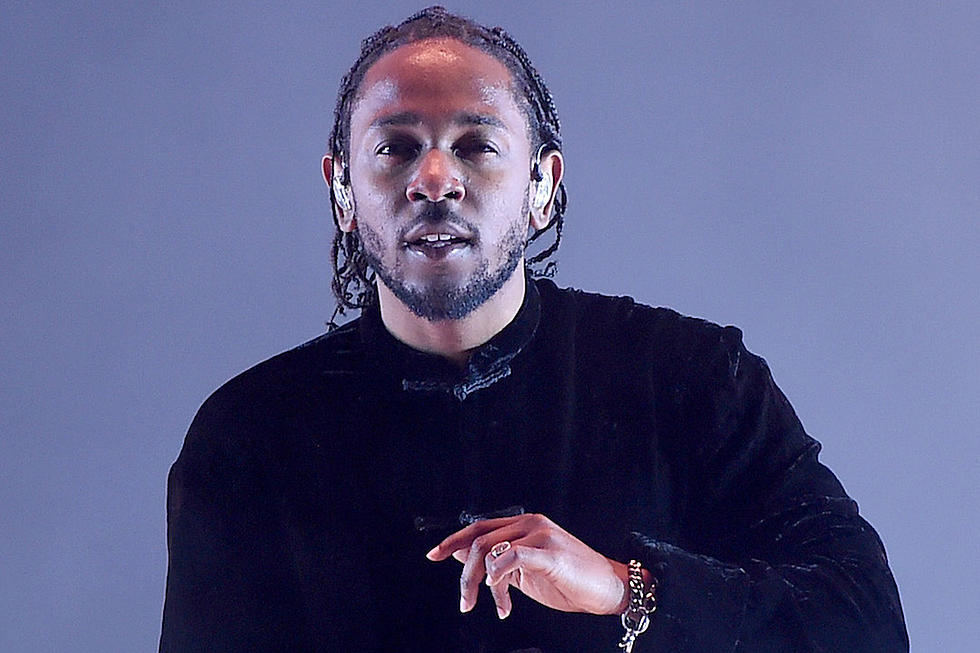 Kendrick Lamar Skyrockets to No. 1 on Billboard Artist 100
Kevin Winter, Getty Images
It's safe to say that Kendrick Lamar is having the best week ever. The Compton rhymer has found himself at the summit of the Billboard Artist 100 chart, which tabulates an artist's activity through several different platforms including radio airplay, streaming and social media fan interaction.
Undoubtedly, Kung Fu Kenny and his celebrated album Damn. has been the subject of much conversation for the past week. According to Billboard, Lamar reached atop the Artist 100 tally with a 774 percent gain in overall activity.
Lamar becomes the sixth artist to dominate the Artist 100, Billboard 200 and Hot 100 simultaneously. Previous three-way chart dominators include Taylor Swift in 2014-15, followed by The Weeknd (two times in 2015), Adele (six times in 2015-16), Drake (a record nine in 2016) and Ed Sheeran (two times in 2017).
We can expect Lamar to repeat this feat a couple of more times this year, especially since he's going to hit the road later this summer. The "Damn. Tour" kicks off July 12 in Arizona and wraps August 6 in Los Angeles. Travis Scott and D.R.A.M. will open up the trek.
Watch Kendrick Lamar's "DNA" Video