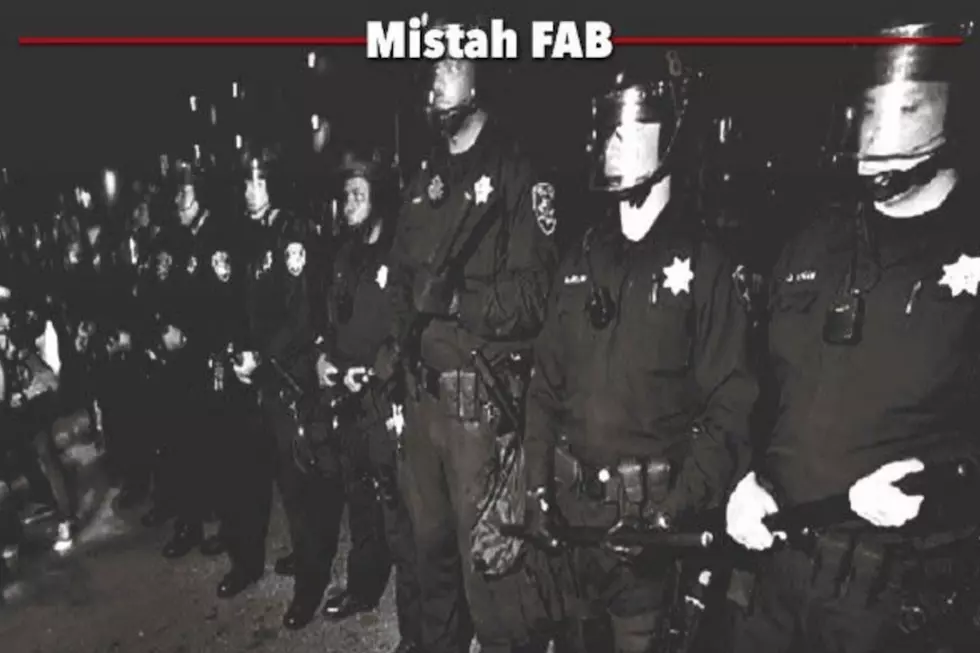 Kendrick Lamar Delivers Bristling Verse on Mistah F.A.B.'s 'Survive'
Soundcloud
Mistah F.A.B. makes his own Westside connection by bringing Compton and Long Beach to the Bay Area on "Survive" featuring Kendrick Lamar, Crooked I and Kobe Honeycutt. The new piano-led soulful street hymn is a reflective diary entry on the art of survival through the eyes of the lyricists.
K.Dot sets it off with a thought provoking question: "You ever been a victim of being a prisoner inside your own mind? / The bright lights of the street lights will make you go blind." Meanwhile, on the second verse, F.A.B. paints a vivid picture of the ruined lives in the aftermath of the crack epidimic. "Where angry and insane Blacks / They slang crack / Candles burn where they were slain at," he spits.
This is clearly one of those rare timeless tracks. According to F.A.B., he first reached out to Kendrick about doing his verse two years ago.
"I reached out to Kendrick about a year ago like, 'Yo Cousin, I need you on this record,'" he told Rolling Stone magazine. "He said it was no problem and got it to me the next day."
"Kendrick is hella talented," he added.
"Survive" will be appear on Mistah F.A.B.'s Son of a Pimp 2 album, due out May 27.
Listen to Mistah F.A.B.'s Song 'Survive' Feat. Kendrick Lamar, Crooked I and Kobe Honeycutt