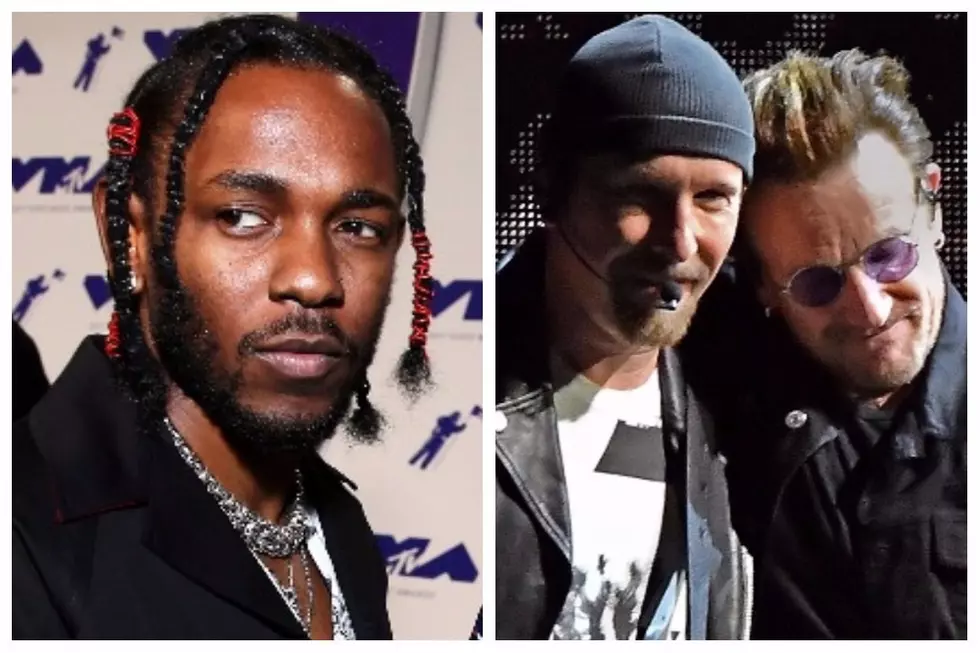 Kendrick Lamar Joins U2 for New Song 'Get Out of Your Own Way' [LISTEN]
Phillip Faraone/Mike Coppola, Getty Images
The legendary rockers U2 blessed Kendrick Lamar with a guest appearance on the song "XXX" off his DAMN. album, and now K Dot has returned the favor.
The group released a cut titled "Get Out of Your Own Way," a single from their forthcoming album Songs of Experience. Kendrick has a spoken word piece at the end, and he made the most out of just a few lines.
"Blessed are the arrogant who bares the kingdom of their own company / Blessed are the superstars, for the magnificence in their light, we understand better our own insignificance / Blessed are the filthy rich for you can only truly own what you give away, like your pain," he said over an electric guitar
You may notice that Kendrick's words cut off rather abruptly as well, like they're going to bleed into another song, so that could be the case.
Just a couple of days ago, the Compton rhymer and Rich the Kid released a video for the cut "New Freezer," right on the heels of a TDE pop-up shop opening in New York City. So Kendrick and his label continue to keep ultra busy.
You can listen to a snippet of U2 and K Dot's "Get Out of Your Own Way" below. The band's Songs of Experience album will also be out on Dec. 1.
50 Greatest West Coast Hip-Hop Artists of All Time