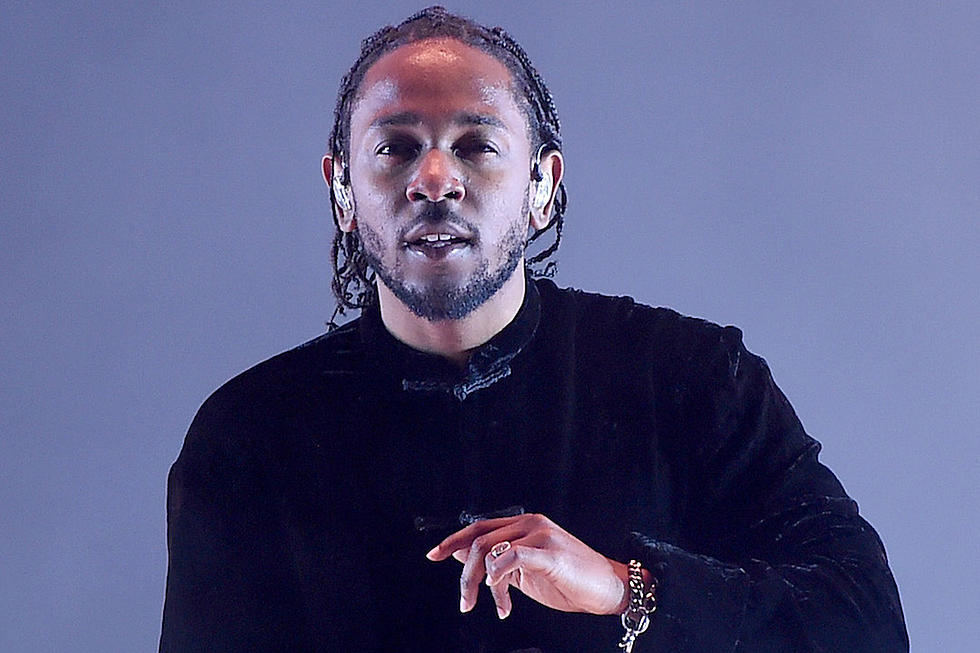 Kendrick Lamar Is No. 1 on the Billboard Artist 100 Chart for the Third Straight Week
Kevin Winter, Getty Images
It doesn't look like the Kendrick Lamar train will be stopping anytime soon.
Billboard reports that the Cali artist is No. 1 on the Billboard Artist 100 chart for the third consecutive week. The chart started three years ago, and its creators track an artist's activity and popularity by gathering metrics on album sales, radio play, social media presence and other things.
When Kung Fu Kenny dropped his critically acclaimed Damn. the rap world pretty much came to a stand still. But the album hasn't just been adored by the critics, it's done incredibly well commercially too. In fact, it's already spent three straight weeks at No. 1 on the Billboard 200 chart as well.
Other names on the Billboard Artist 100 list include the Gorillaz, who came in at No. 2, followed by Ed Sheeran, Bruno Mars and Drake to round out the top five.
You can see the full list here.
Rolling Stone's 20 Coolest Hip-Hop Covers