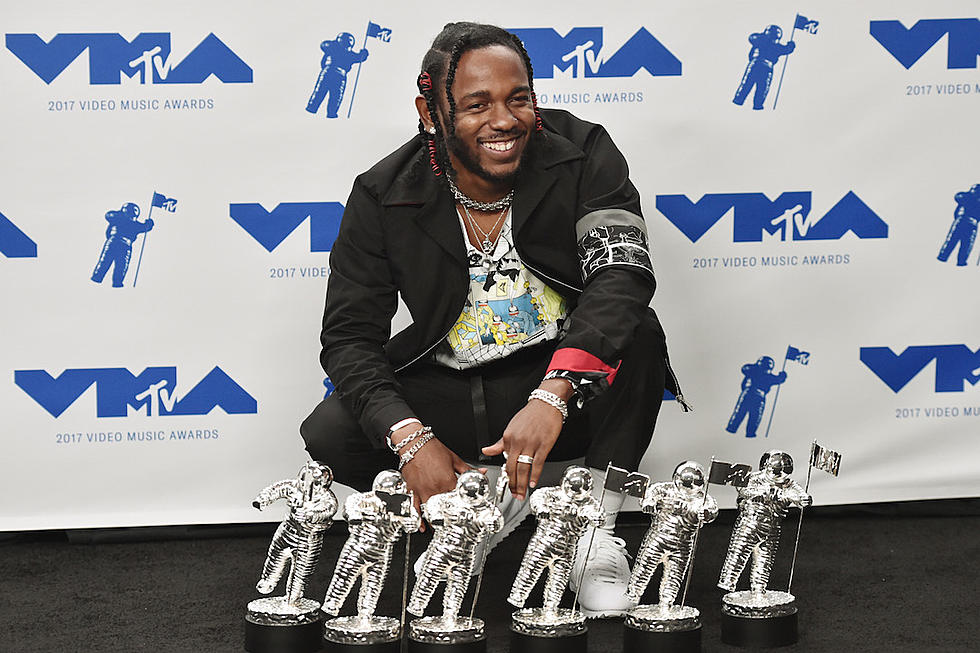 Kendrick Lamar Had a Huge Night at the 2017 MTV VMAs [WATCH]
Alberto E. Rodriguez, Getty Images
Kendrick Lamar had a huge night at the 2017 MTV VMAs last night (Aug. 27), setting the tone for his big wins by he opening the show with a scorching medley of "DNA" and "Humble."
From there, it was all about K.Dot who took home Best Hip Hop, Best Cinematography, Best Direction, Best Art Direction, and Best Visual Effects for "HUMBLE," as well as the biggest trophy of the night for Video of the Year for "Humble."
"Glory to God every time, giving us these amazing talents," he said. "I ain't nothing without my team."
He also gave props to veteran director, Dave Meyers.
"Dave Meyers—I think me and Dave Free been wanting to rock with you since we was 14 years old so thank you for allowing us to take our thoughts and wild imaginations to the next level," he said. "This guy's always been a genius. True pleasure, for real."
Kendrick was the evening's most nominated artist. Check out his acceptance speech below.
Check out Kendrick's VMA Opening Performance: 
2017 MTV Video Music Awards Red Carpet [PHOTOS]