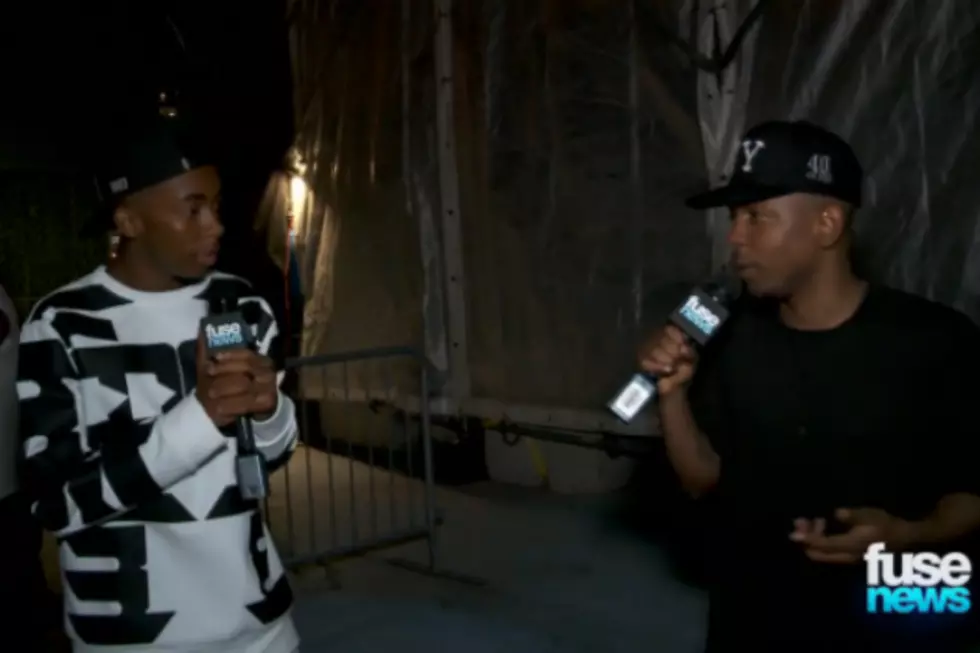 Kendrick Lamar Gives Props to Bishop Nehru
Fuse News
Kendrick Lamar may be trying to murder Jermaine Cole, Big K.R.I.T. and co., but one new school rapper he isn't looking to take to slaughter (just yet) is Bishop Nehru. The 16-year-old New York native was blessed enough to receive some words of wisdom from TDE's top dog after his recent show in Brooklyn.
Hearing your show and watching your vibe out there, it's a good thing for somebody to get it early, as a kid. I'm fairly young myself, but I've been studying for a minute. So for you to go out there and be young and fresh, and know the true essence of hip-hop and the roots of it, and how to rhyme and construct words; not only that, put songs together, it's a beautiful thing. You're doing you're thing, man.

Keep doing it. Do not stop doing s--t. Don't. Ever, ever. Even when there's roadblocks. Even when Radio 1 listen to you or labels don't, you just got to go for self. From an artist, from me to you, block all that s--t out. Stay focused on what you doing.