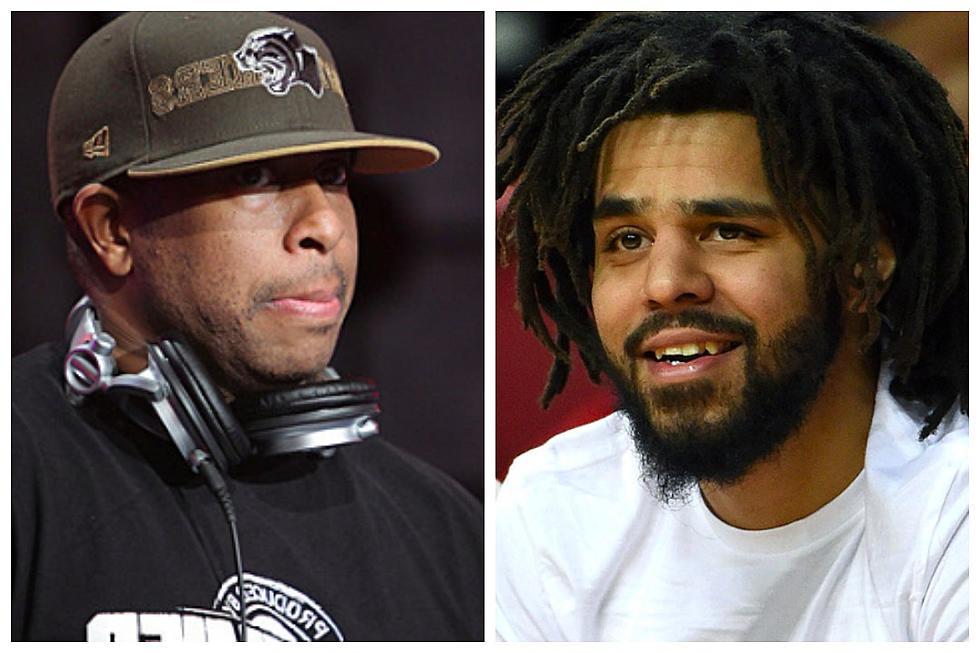 DJ Premier Drops 'Underground DJ Version' of J. Cole's '1985' Called '1966' [LISTEN]
Neilson Barnard/Ethan Miller, Getty Images
The track, called "1966," is something the legendary producer says he just did for fun, mostly because he's a fan of Cole's.
"I bought J. Cole's KOD LP as soon as it dropped with no warning to the fans; which I too am a fan. '1985' resonated with me immediately, so I asked Cole if I could get the Acapella and do an underground DJ version just for fun," Preemo said in a statement. "He sent it and I just pieced some stab samples to keep it on some boom bap s---."
In other news, Premier is reportedly working on new music with Drake as well. A couple of weeks ago, Drake posted an image on Instagram insinuating that Preemo produced a track on his upcoming album, Scorpion, which is set to arrive this June.
Premier has also been keeping busy by collaborating with Royce Da 5'9" for their most recent album, PRhyme 2, which dropped back in mid-March. The collection boasts guest appearances from Dave East, Roc Marciano, Yelawolf, Rapsody, Big B.R.I.T., 2 Chainz, CeeLo Green and more.
Take a listen to his J. Cole remix below via Soundcloud.
The 25 Greatest Rap Albums of 1991