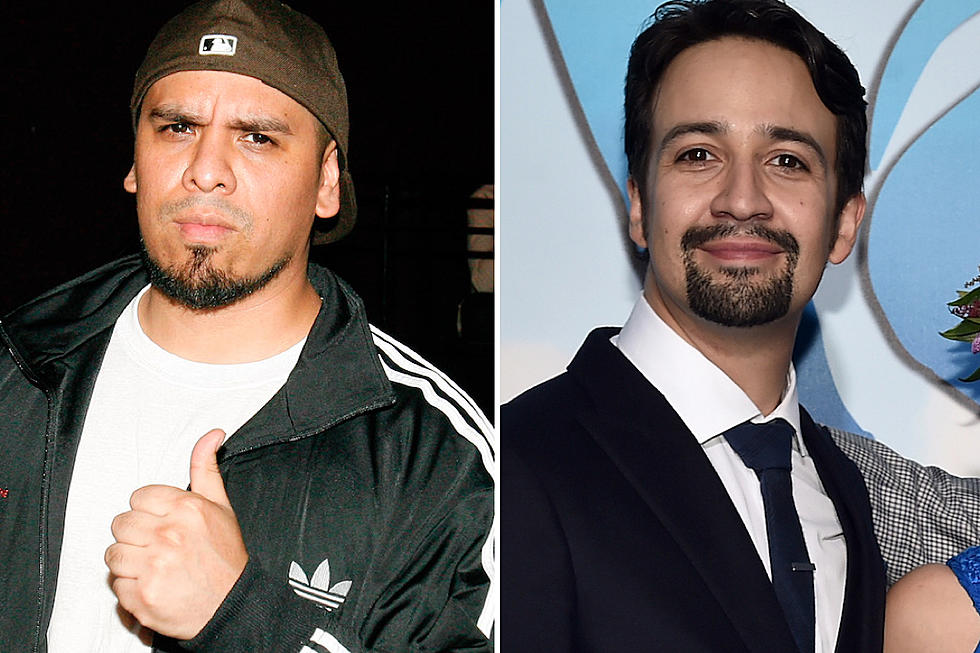 Immortal Technique Once Bullied Lin-Manuel Miranda in High School
Mike Lawrie / Alberto E. Rodriguez, Getty Images
The Hamilton star called him out on it during his interview with WTF Podcast. The Tony-winning actor recalled how he would fear the then-high schooler Immortal Technique because he bullied everyone on campus. "He terrorized kids, he threw them in the garbage. I got thrown in the garbage by him," he recalls.
Interestingly, the young rapper would later join the cast of the school play, which Miranda co-starred in. "He got a part senior year [in the school play] and I was like, 'Oh my god, I'm in a f---ing play with the dude that scares the s--- out of all my friends," he said.
But Miranda harbors no ill-will to Technique, whose real name is Felipe Andres Coronel. In fact, the 36-year-old playwright praise the rapper for his activism in the hip-hop community.
"He's one of the most political, ideological [rappers], he really made an incredible life for himself as a rapper," he said. "He was a really angry kid and it's been wonderful to watch him grow up and find a political outlet for that anger."
Hopefully, in the future, Technique and Miranda could work together on a project that meshes the rapper's fiery political stance and the stage actor's comedic sensibilities. Hey, it could happen.
You can listen to the WTF Podcast here. Fast forward to the 39-minute mark.