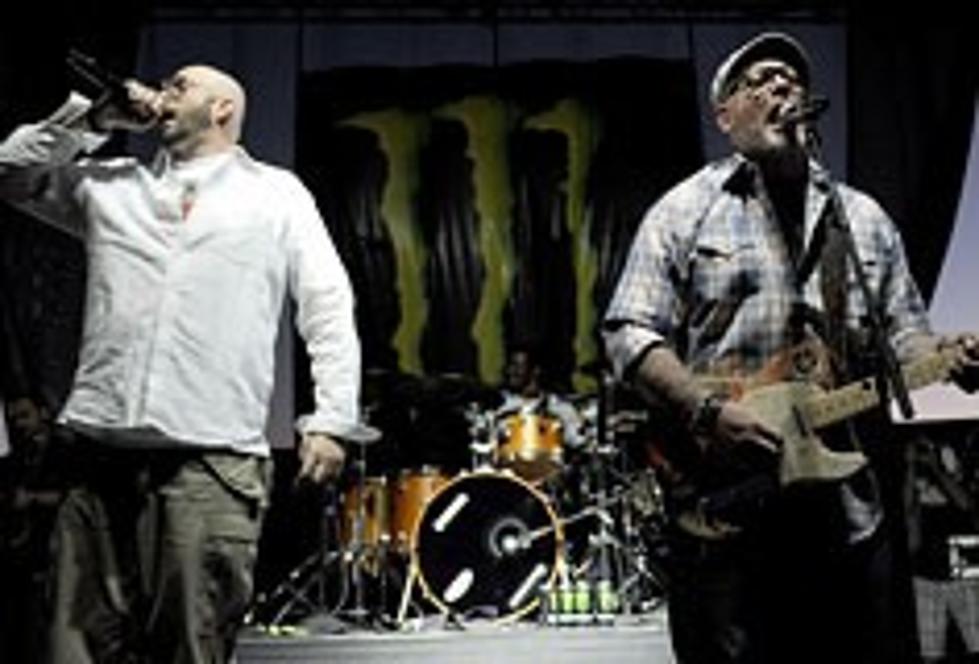 House of Pain Jumping Around U.S. for 20th Anniversary Tour
Tim Mosenfelder/Getty Images
Twenty years after its conception, House of Pain is celebrating its two-decade career with the announcement of a North American tour. The Boston, Mass. natives, best known for the 1992 hit 'Jump Around,' will hit the road as a duo consisting of founding rappers Everlast and Danny Boy, with former member DJ Lethal not included in the celebratory trek around the country.
The tour, which sees fellow Bostonian Slaine, Big B and Sozay coming along for the ride, kicks off on March 15 at San Francisco's The Fillmore, with scheduled pit stops at Las Vegas' TAO Nightclub, Houston's Warehouse Live Studio, New York City's Irving Plaza and Chicago's Cubby Bear. The tour, which will last for a month, wraps on April 17 at Minneapolis' The Cabooze.
House of Pain originally formed as a trio back in 1991, signing with Tommy Boy Records to release its multiplatinum debut 'House of Pain' and biggest single 'Jump Around.' After the release of two more LPs, the group split in 1997 so each member could pursue solo careers. With Ill Bill and Slaine, the group reformed under the name La Coka Nostra in 2005.
Apart from La Coka Nostra, House of Pain officially reunited in 2010 to play a handful of East Coast shows and the Epicenter Music Festival in Fontana, Calif. The trio is rumored to be recording its fourth album.
Watch House of Pain's 'Jump Around'